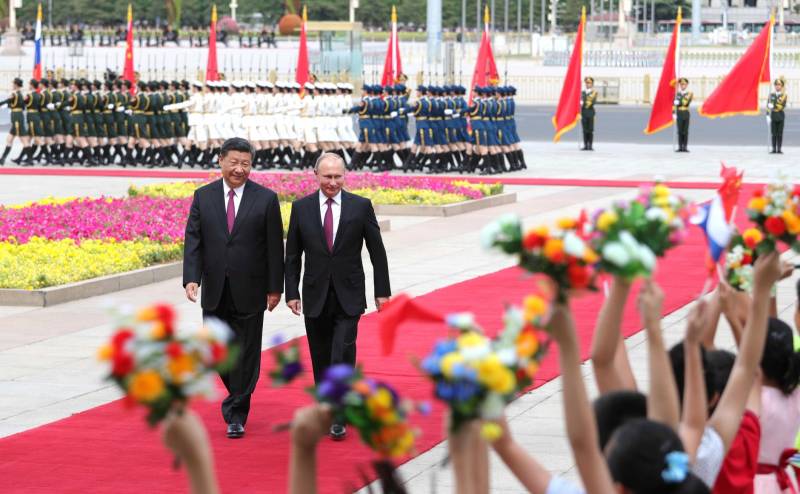 The United States continues to pursue a course of political confrontation with Russia and China.
economic
and military spheres. However, according to experts of the Global Times, such an attitude will lead the United States to collapse - they simply are not able to resist two powerful powers at once.
Washington is still trying to be at the forefront of a world order based on complete subordination to Western countries that do not take into account the interests of China, Russia and other not so strong world players. However, this "play with fire" will not be successful for the United States and its allies.
At the moment, the combined power of Moscow and Beijing is much greater than the strength of the Soviet Union and the Warsaw Pact countries during the Cold War era. The scientific, military and economic potential of Russia and China, if necessary, can compete with Western countries. Worst
political
the scenario for the United States in this regard consists in a possible unification of the forces of the Russian Federation and the PRC - in this case, the world domination of the Americans will end.
To avoid problems in international relations, Washington should conduct a more equal dialogue with Russian and Chinese partners and reduce the degree of tension with Moscow and Beijing. Both Russia and China have foreign policy problems that go deep into history along the perimeter of their borders, but the leaders of these countries use balanced methods of solving them and need little advice from outside.