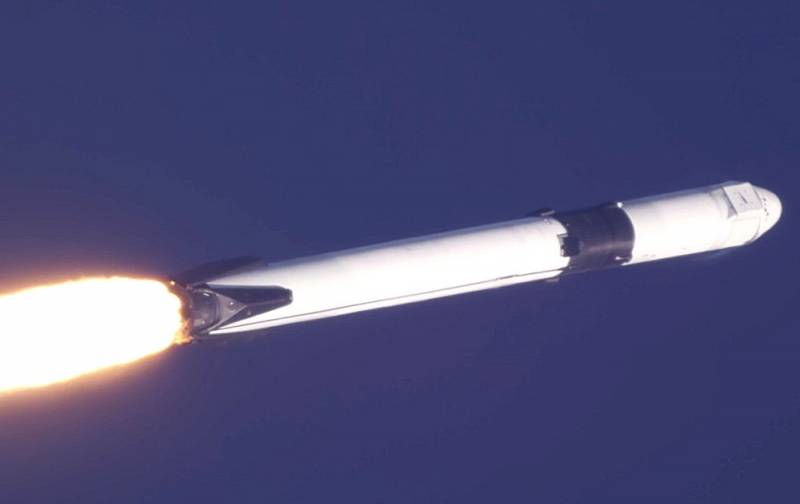 Yesterday, May 9, the Falcon 9 rocket from the American corporation SpaceX set another record. In the current mission, which was to launch a batch of 60 Starlink Internet satellites into orbit, the first stage of the carrier was used for the tenth time. At the same time, as in the previous nine launches, she successfully "splashed down" on the offshore platform.
Recall that the Falcon 9 is a partially reusable heavy-class rocket. For the first time, SpaceX was able to successfully land the first stage of the launch vehicle on an offshore platform in 2016. In 2017, this element of the rocket was reused.
It is worth noting that the initial versions of the Falcon 9 allowed only one re-launch of the already used first stage. However, in 2018, Elon Musk's company began operating a new generation of missiles, the first stage of which can be re-launched up to ten times. Then she will have to undergo a thorough diagnosis with the replacement of part of the nodes.
Thus, yesterday's successful launch allowed the B1051 stage to reach a symbolic milestone. She made her first flight back in March 2019, as part of the crewed mission of the Crew Dragon spacecraft. In the remaining nine launches, the aforementioned element in the heavy launch vehicle was used to launch satellites. In seven cases, these were Starlink devices.