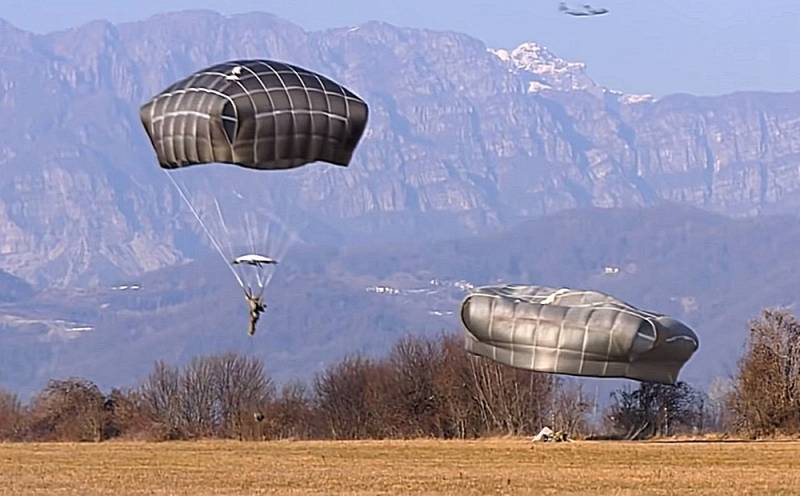 Last week, NATO's Swift Response exercise kicked off in Europe, involving a total of more than 28 troops. 2,5 British, American and Estonian soldiers will exercise in the defense of Estonia. The maneuvers will last until May 14, but already at the very beginning they did not go without overlays.
So, on the night of May 8, during the landing over the Estonian airfield Nurmsi, 10 soldiers received leg injuries. The American paratroopers were hospitalized, and seven of them later returned to duty, while three continue to be treated in the hospital. The incident was reported by US Ambassador Mark Naylor in an interview with Postimees. All in all, about 800 soldiers took part in the landing operation, brought to the Baltic States straight from the United States. The actions of the paratroopers in Estonia were personally observed by the country's President Kersti Kaljulaid.
Swift Response has become the largest U.S. Army exercise in Europe in 25 years. Servicemen of the western bloc will practice their combat skills in 16 countries.
On Saturday, May 8, representatives of the highest US military leadership in Europe and Africa attended the maneuvers. On that day, helicopters with American paratroopers departed for Estonia to the Central Shooting Range. In total, "Bystryi Respond" is planned to involve more than 25 helicopters and 20 aircraft of the countries of the North Atlantic Alliance.