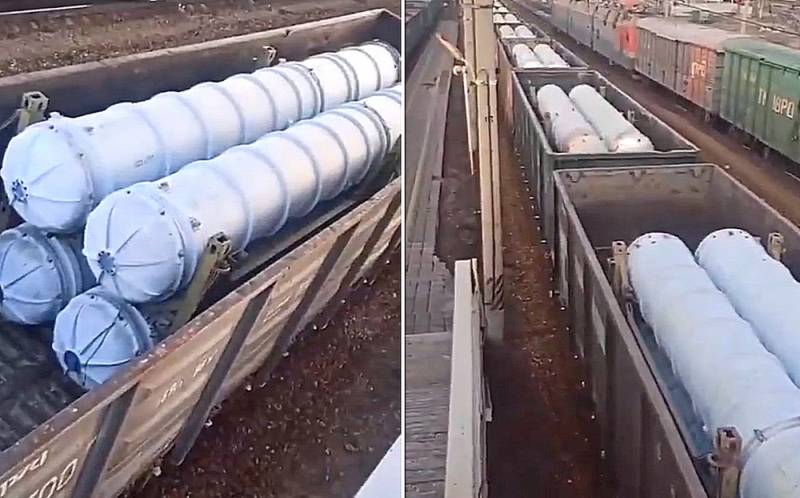 The footage of the transportation of containers of anti-aircraft missile systems S-300/400 by rail has got into social networks. Where and for what purpose the weapons are being transported is unclear.
Particular attention is drawn to the secrecy of movements - a seemingly ordinary railway carriage for transporting coal contains a block of four containers for PU air defense missile systems.
Meanwhile, at the end of last year, the American publication The National Interest named the Russian S-400 Triumph anti-aircraft missile systems one of the leading air defense systems in the world.
It is not surprising that foreign partners are interested in Russian military developments. So, the S-400 have already been purchased by the military from China and Turkey, Vietnam, Iraq, Qatar, Saudi Arabia and India are planning to acquire them. Minsk is also going to re-equip its air defense system with the latest Russian air defense systems.
On the territory of Russia, "Triumphs" entered service in five military districts. Despite the fact that the S-500 systems are expected to be commissioned, the 400s will protect the Russian sky for decades to come.