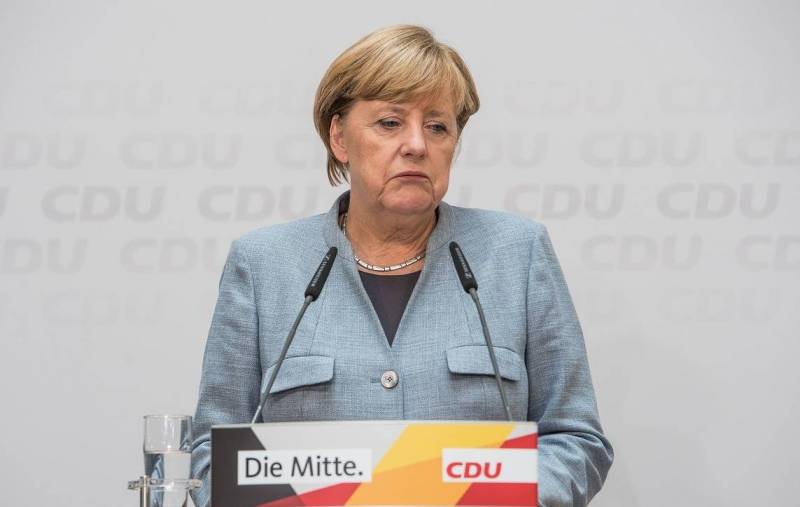 The ruling party coalition in Germany is in trouble. The rating of the CDU / CSU block fell to anti-record values. Now it stands at 23% and is the lowest in the history of the coalition. This is stated in a poll conducted by the Kantar Public Opinion Research Institute commissioned by the German newspaper Bild.
The poll showed (published on May 9, 2021) that less than 5 months before the elections to the Bundestag, the said party association loses in popularity to the Soyuz-90 / Green party, which advocates the termination of the construction of the Nord Stream-2 gas pipeline. Over the past week, the CDU / CSU rating dropped by one percentage point. The Soyuz-90 / Greens rating also dropped by one percentage point over the week. Now the popularity of pro-American "environmentalists" is 26%.
In third place is the Social Democratic Party of Germany, which is trusted by 16% of respondents (+ 1% per week), the Free Democratic Party has 12% (+ 1% per week), the far-right "Alternative for Germany" - 10%, the Left Party - 7%.
Elections to the Bundestag are due to take place at the end of September this year. Soyuz-90 / The Greens have recently become the leader. This political force nominated Annalena Berbock from its ranks as a candidate for future chancellors of the FRG.
Note that at the beginning of this year, the new
chairman
Armin Laschet, 59, Prime Minister of North Rhine-Westphalia, became the ruling Christian Democratic Union party in Germany. If the CDU / CSU bloc wins in the parliamentary elections, it is he who should replace Angela Merkel as chancellor. Laschet is a moderate-minded politician and has no complaints about Nord Stream 2.