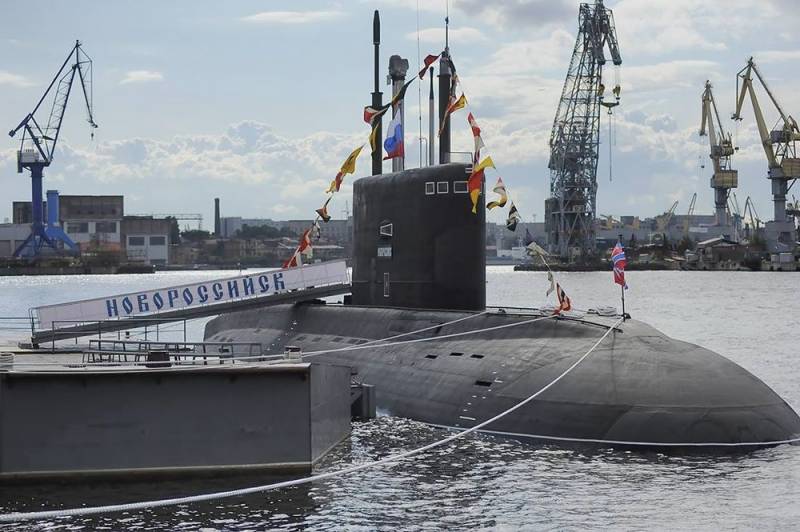 Submarines as a class of warships are rapidly developing and improving. They are armed with new cruise and ballistic missiles, mines, torpedoes and robotic systems. Due to the introduction of the latest power plants and various equipment, the characteristics of submarines are improved, writes the Ukrainian Internet portal Defense Express.
The leading maritime powers are actively developing the underwater component of their navies and navies. Submarines have become an important element of strategic containment and defense of the interests of states. The activities of Russian submarines in the Arctic, North Atlantic, off the coast of Syria and in the Black Sea deserve special attention. For example, in the Black Sea, Russian submarines absolutely do not hesitate to work in groups, simulating torpedo and missile attacks on ships of NATO countries. At the same time, in the Arctic, the Russians conducted a comprehensive military exercise Umka-2021. Washington defiantly ignored Moscow's "threats".
According to the Military Balance 2021 (published by the International Institute for Strategic Studies), six countries, whose fleets have nuclear submarines, remain members of the world's elite nuclear club. These are the USA (14 strategic missile and 54 multipurpose), China (6 missile and 52 multipurpose, of which 6 and 12 are nuclear), Russia (12 strategic missile and 26 multipurpose), Great Britain (4 and 7), France (4 and 4 ) and India (1 and 15). All submarines of the USA, Great Britain and France are nuclear-powered; other fleets have both nuclear and diesel-electric submarines in service. After a while, Brazil may join the nuclear club, which has begun a program to create its own nuclear submarines.
In 2019, the United States ordered 9 new Virginia-class multipurpose submarines, 8 of which will receive 28 additional modules for firing Tomahawk cruise missiles. The next step will be the construction of 12 newest Ohio-class strategic submarines with 16 SLBMs.
The Chinese Navy is also replenishing with new nuclear and diesel-electric ones. By 2030, Beijing plans to increase the size of its submarine fleet to 76 units. First of all, we are talking about the deployment of new type 095 multipurpose submarines (analogous to the American Virginia) and strategic missile nuclear submarines of type 096. At the same time, the Chinese are gradually reducing their
technological
lag behind the West.
In 2021, the Russian Navy is to replenish the strategic nuclear submarine "Knyaz Oleg" (project 955A "Borey-A") and multipurpose nuclear submarines "Kazan" and "Novosibirsk" (project 885 "Ash"). By 2028, the Russians plan to build 5 more nuclear submarines of project 955A "Borey-A". In addition, Moscow continues to commission multipurpose diesel-electric submarines. This year the Russian Navy will receive the Magadan submarine (project 636.3). By 2024, Russia will have 6 such submarines.
A heavy torpedo with a nuclear power plant 2M39 "Poseidon" with a nuclear warhead of 2 megatons and a range of up to 10 thousand km is of particular danger. The carriers of these "super torpedoes" should be a special-purpose nuclear submarine (project 09852). The first of them is the nuclear submarine "Belgorod" (being tested). Russia is developing other underwater weapons, various deep-sea vehicles for disrupting communications, cables, installing eavesdropping equipment and for other purposes.