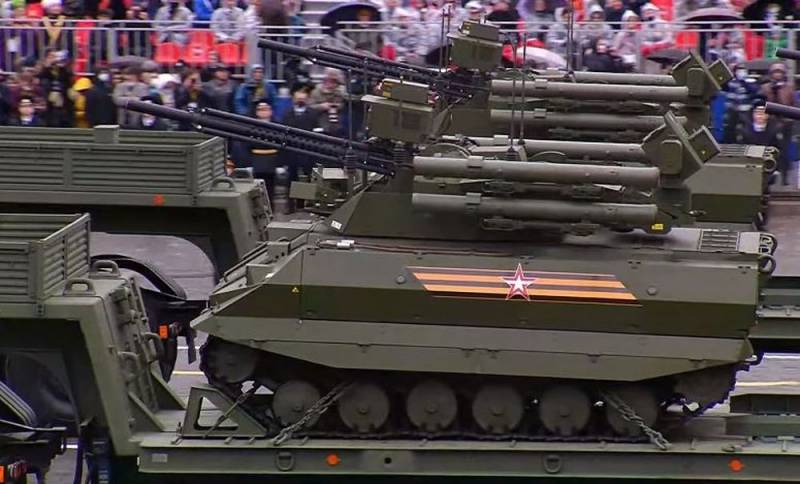 On May 9, 2021, the Victory Parade took place on Red Square in Moscow. The ceremonial event, marked by the 76th anniversary of the victory in the Great Patriotic War over Nazi Germany, was held as usual. In 2020, due to the difficult epidemiological situation during the COVID-19 pandemic, only the air part, the main military parade, with the passage of mechanized columns took place
equipment
and the march of military personnel were postponed to 24 June.
This year, more than 12 thousand servicemen of the Russian Armed Forces, cadets, divisions of the Russian Guard, Border Troops, Cossacks and Yunarmii took part in the walking part of the Victory Parade. The detour of the troops was conducted by the head of the Russian Defense Ministry, General of the Army Sergei Shoigu, after which he made a report to the Supreme Commander-in-Chief, Russian President Vladimir Putin.
In addition, more than 190 units of military equipment took part in the Victory Parade, including rare T-34 tanks and 35 models of the latest and deeply improved weapons. In formation on the cobblestones passed the stands: modern tanks T-72B3, T-90M "Breakthrough", T-80BVM and T-14 "Armata", MLRS "Tornado-S", TOS-1A "Solntsepёk", OTRK "Iskander- M ", SAM" Pantsir-S ", SAM" Buk-M3 ", SAM S-400, SAM" Tor-M2 ", cars" Typhoon "," Typhoon-PVO "and" Typhoon-VDV ", armored vehicles" Tigr- M ", armored trucks KamAZ-4386 and KamAZ-53949, BMP" Kurganets-25 ", upgraded BMP-2 and BMP-3, BMD-4M, BTR-MDM" Shell ", BTR-82A and promising platform" Boomerang ", 152 -mm ACS 2S19M2 "Msta-S" and 2S35 "Coalition-SV", mobile ground missile systems "Yars" and robotic systems "Uran-9".
76 aircraft and helicopters flew in the sky over Red Square. The air part of the parade was opened by three heavy transport helicopters Mi-26. They were followed by transport and combat Mi-8, shock Mi-24, Mi-35M, Mi-28NM (aerobatic team "Berkuts"), reconnaissance and shock Ka-52. Aerobatics were demonstrated by fighters Su-35S, Su-57, MiG-31K (with a hypersonic missile "Dagger"), bombers Su-34, Su-24M, attack aircraft Su-25, strategic bombers-missile carriers Tu-160 and Tu-95MS, military - IL-76MD transport aircraft and IL-78 tanker aircraft. The aerobatic teams "Russian Knights" and "Swifts" demonstrated their skills on the Su-30SM and MiG-29 aircraft. All flights were carried out at an altitude of 180 to 550 m at a speed of 200 to 550 km / h.