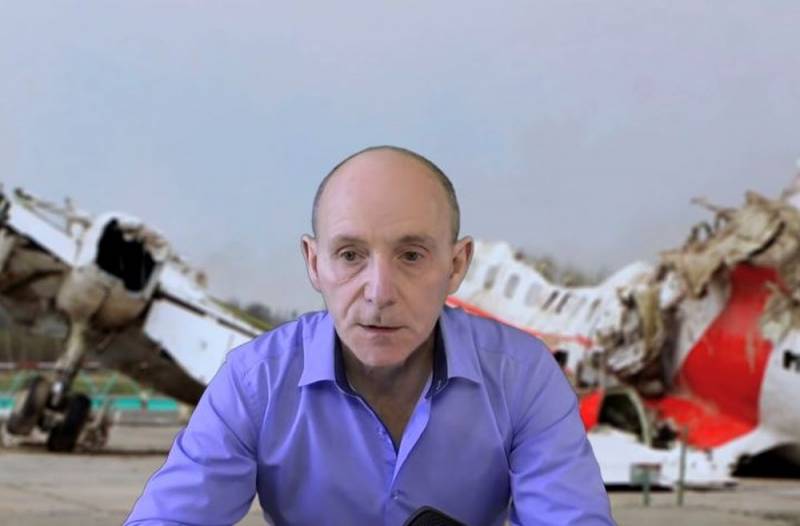 Russian historian and writer Mark Solonin believes that the Second World War and its colossal sacrifices were the result (consequence) of the emergence of the USSR on the world map. He stated this on May 7, 2021, during the BATSMAN program, to the editor-in-chief of the GORDON online publication Ales Batsman.
According to Solonin's logic, if the Bolsheviks had not appeared in Russia and the "Leninist-Stalinist outrage" had not begun, then the Nazis would not have won in Germany and there would have been no World War II. The 62-year-old anti-Soviet explained that the Nazis had no chance to come to power in Germany, but the very existence of the USSR made it possible. The historian called the emergence of the USSR - the main problem of mankind in the twentieth century.
And the victory of the monstrous in its cruelty, inhumanity and madness of its organization of the totalitarian communist regime was the greatest geopolitical catastrophe of the twentieth century
- said Solonin.
The presenter asked what the historian thinks about the words of Vladimir Putin, said on December 16, 2010, when the Russian leader was the head of the Russian government.
Now about our relations with Ukraine. Let me disagree with you when you just said that if we were divided, we would not have won the war. We would have won anyway, because we are a country of winners ...
- Putin said then, recalling that more than 70% of all losses were incurred by the RSFSR.
Solonin called Putin's words "trolling and provocation", adding that they should not be paid attention to at all.