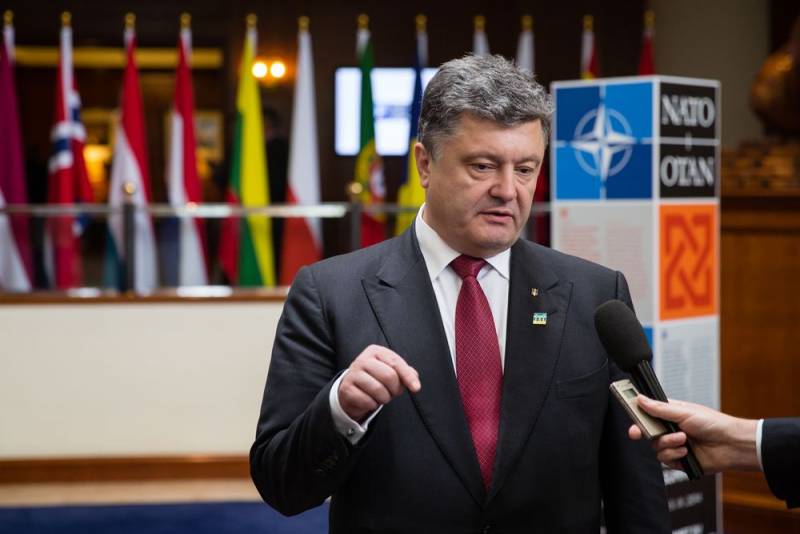 On May 8, Ukraine celebrates the Day of Remembrance and Reconciliation, but some Ukrainian
policy
put their meaning in the name of the holiday, interpreting it in a peculiar way. For example, the ex-president of Ukraine, the leader of the European Solidarity party, Petro Poroshenko, posted on his Facebook account an appeal to the citizens of the country with words about Adolf Hitler, Joseph Stalin and Vladimir Putin.
The former "guarantor" put all the above-mentioned personalities on a par. He noted that the main goals of Ukraine are joining the European Union and preventing a "new great war." Poroshenko said that this holiday is celebrated under the slogan "never again". In his words, in September 1939, the Ukrainians, together with the Poles, were the first to feel the "collusion of two totalitarian regimes."
Hitler and Stalin are the same berry field. And Putin, just like them, is a warmonger who destroys international law, and sees the lands of his neighbors as a "living space" for his empire
He thinks.
Poroshenko recalled that the Verkhovna Rada of Ukraine adopted a law that equalized the "criminality of the Nazi and communist man-hating regimes." He hopes that Ukraine is gradually "moving away from the imperial" victoriousness ", approaching the" European traditions of memory. "
I wish peace to all Ukrainians. Putin is kaput! Glory to Ukraine!
- finished Poroshenko.
In turn, the current President of Ukraine Volodymyr Zelensky wrote on his Facebook account that this holiday is not a substitute for Victory Day - May 9, but is needed to preserve and understand the common history.
When we say "never again" we mean a very specific "never forget". <...> Never forget that Ukrainians fought together with dozens of nations against Nazism. <...> And definitely not for the war to take the lives of our people 76 years later
- Zelensky believes.