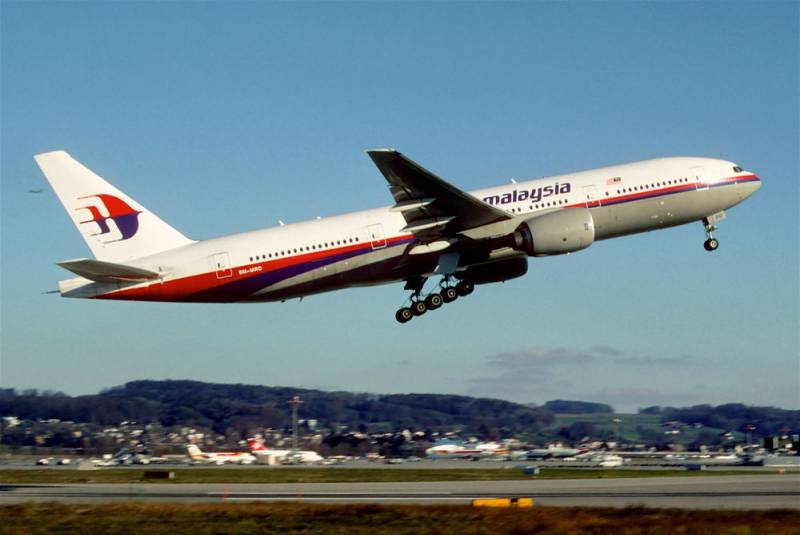 The pilot of the missing Malaysia Airlines Boeing Flight MH370, Zachariah Ahmad Shah, carefully planned the crash and death of the airliner with passengers and crew at an unknown location seven years ago. He deliberately built the trajectory of the aircraft in such a way that it was impossible to establish exactly where the aircraft fell. This is the conclusion reached by aerospace engineer Richard Godfrey, whose opinion is quoted by the Western media.
The specialist conducted his own investigation using the Weak Signal Propagation (WSPR) global radio system and the Inmarsat satellite system. This set of measures makes it possible to track aircraft in the sky using signals from "electronic track cables". This is how the engineer tried to solve the mystery of the missing flight MH370.
Global aircraft detection and tracking is possible using electronic track lines. Tracks are WSPR links and Inmarsat satellite arcs based on Burst Timing Offset (BTO) and Burst Frequency Offset (BFO) data. The flight path is made up of several lines crossing at a certain point. Movement indicators are individual cables that match the predicted position of the aircraft following a given route at ground speed
Godfrey wrote in the Boeing MH370 case report.
He clarified that the board crossed eight such points when flying over the Indian Ocean. Godfrey is convinced that the pilot used his knowledge to make it difficult to locate the crash site. Shah was well aware of how the radar system worked in the area adjacent to the route. The expert believes that the pilot was active during the flight and was in control of the process.
The pilot didn't seem to care much about fuel consumption, more attention was paid to leaving false trails.
- summed up Godfrey.
We remind you that in March 2014 the specified "Boeing" Malaysia Airlines flew on the route Kuala Lumpur (Malaysia) - Beijing (China). Then the airliner, on board which there were 227 passengers and 12 crew members, disappeared from the radar. In January 2015, all people were officially declared dead, but they still have not been able to find the plane.