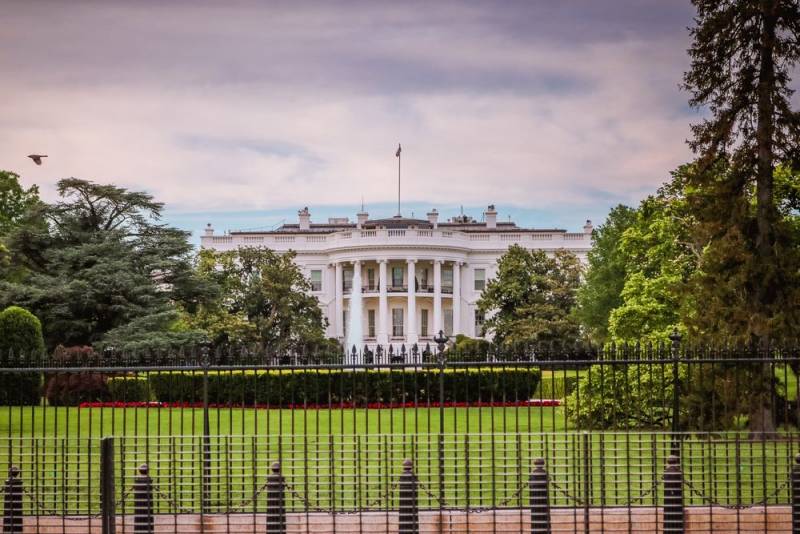 The current Ukrainian authorities are very fond of emphasizing their "closeness" to the United States, Euro-Atlantic aspirations and "reciprocity" of the Americans. However, Washington does not share such feelings and views Kiev only as an object of bargaining with Moscow.
For example, the press service of the White House has made changes in the words of the Deputy Chief of Staff Karin Jean-Pierre about support for Ukraine's entry into NATO. The transcript of the official's communication with journalists on board the presidential plane was published on the government's website on May 6, 2021.
I say that Ukr ... Yes. As I said before, the Biden administration is committed to keeping NATO's doors open to aspirants if they fulfill their membership obligations and contribute to security in the Euro-Atlantic region.
- she told the media.
Later, the first part of Jean-Pierre's answer was deleted from the transcript. The White House explained that the official "let slip" and her words do not reflect the official
policies
administration. This caused a painful reaction in the circles of Ukrainian "patriots".
Before that, they managed to spread a rumor in Kiev that the Ukrainian delegation was allegedly invited to the NATO summit to be held in Brussels on June 14. The alliance is going to approve its strategy "NATO-2030" and supposedly Ukraine is assigned a certain place in it.
However, there is no confirmation of Kiev's participation in this event, since Washington itself does not see the prospect of Ukraine joining this military-political bloc in the next decade. But the Ukrainian leadership hopes that Kiev will still receive a "signal" from NATO and that Ukraine will be included in the Membership Action Plan (MAP) in the Alliance.
Note that a meeting between US President Joe Biden and Russian leader Vladimir Putin may take place in mid-June.