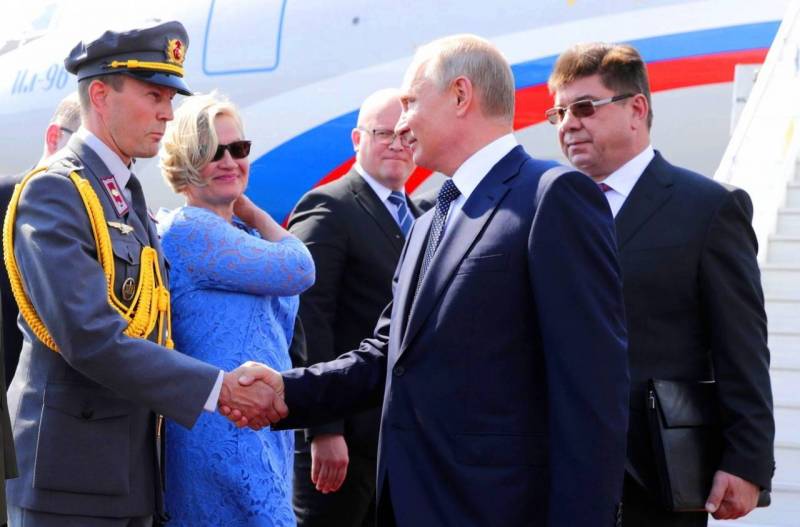 Finnish citizens on the website of the popular newspaper Iltalehti responded to an article that expressed the opinion that their country is unlikely to become a platform for a new meeting between the leaders of Russia and the United States - Vladimir Putin and Joe Biden. It is assumed that such an arena will be another place - and all because of Putin's failed meeting with the previous owner of the White House, Donald Trump, which took place on Finnish soil.
The article also mentions possible alternative venues for such a meeting - Reykjavik, Ljubljana or Baku. However, each of the cities mentioned has its own drawbacks, which may force the organizers to consider other options.
Some of the responses from Finnish readers are presented below:
Our country has been a venue for large meetings and conferences for decades. But former US President Trump knew almost nothing about Finland's existence. And yes, do we benefit from our neutrality (although we are part of the EU)? We are still on our own and not covered by military alliances!

- comments Raikas_22130.
It's good if these gentlemen don't come here to bother us. I don't like any of them. They both love wars. Biden has fought wars for 8 years as part of the Obama administration. And Putin's belligerence is known even more.

- writes Jalat_maassa.
There is nothing to remember about the meeting in Helsinki, except for Trump's statement that he believes in Putin more than his country's special services. Like, this has nothing to do with it. And I almost believed it

- indicates Meikamaniska.
Finnish taxpayers will save millions if the meeting does not take place here [...]

- calculated by Maraschino2.
In fact, the reason seems to be that the United States considers the meeting too important to be held in Finland. After all, Finland did not even participate in the climate conference convened by the United States, because they do not consider it significant even in this matter.

- reasoned Sami_Miettinen_.
I wonder if Finland's position as a neutral negotiating place has weakened. Perhaps this is due to the fact that our senior management provided support to the opposition in Hong Kong, Venezuela, Belarus and Russia.

- SauliSuomalainen noted in his response.
[…] Why invite here the worst enemy of the entire civilized world?

- writes Balalugosi45.
The main thing is that the meeting is generally scheduled. And the place doesn't matter. Much is expected from Biden - concrete actions, proposals and requirements. Putin has a completely different task. Everything that has fallen on Russia lately, she deserves herself

- unsubscribed user Jartsi51.