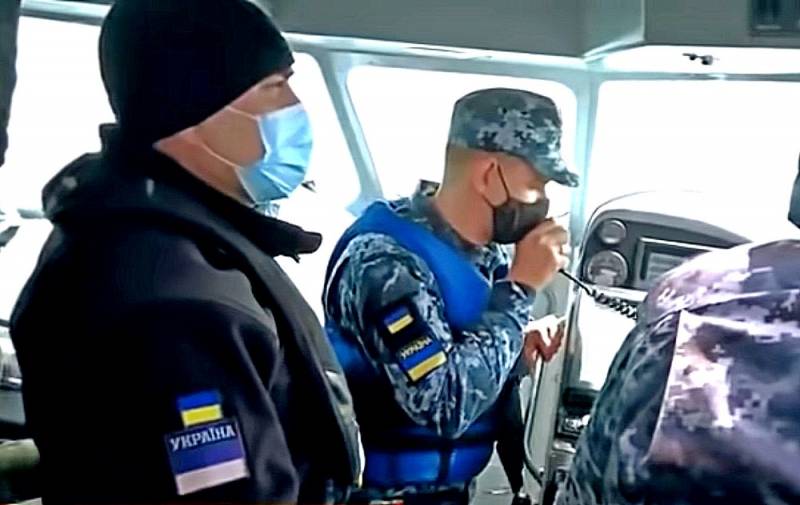 The Ukrainian fleet is again arranging provocations against Russian warships, and it does so in a demonstrative manner and in full view of the world community. This time, a Ukrainian Navy boat with American journalists went into a dangerous rapprochement with a Russian Navy ship in the Sea of ​​Azov, about five miles from the Ukrainian coast.
The boat approached the Russian ship at a distance of about two miles. After that, the Ukrainians received a signal from the seamen of the Russian Federation about the undesirability of further rapprochement and about observing the necessary distance in such cases. The boat, in order to avoid interception, was forced to change the direction of movement, not daring to approach the Russian ship.
At the same time, one of the reporters present on board, Matthew Chance, noted the danger of further movement of the boat towards the Russian warship. At the same time, the journalist did not fail to talk about the "pressure" that the Russian side exerts on the Ukrainians in the Sea of ​​Azov, as well as the fact that this causes concern among the Western countries.
This is not the first case of a dangerous rapprochement between Russian and Ukrainian ships in the region. So, in mid-April, 25 km from the Kerch Strait, an incident occurred with one ship and five boats of the Russian Federation, during which the Ukrainian military threatened to open fire on the Russian sailors "threatening" them. The situation was resolved in the course of communication between the military personnel of both sides.