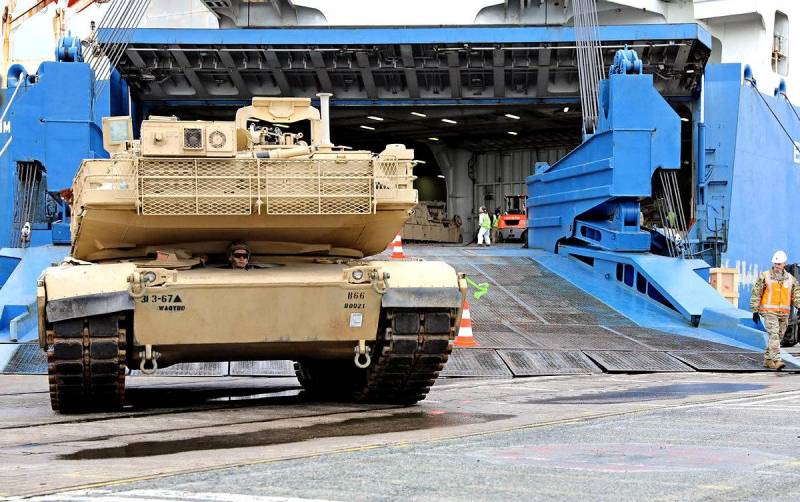 NATO considers logistics to be an "extremely important" element "in the event of a conflict with Russia", so the European Union will allow a number of Alliance countries to join a European project aimed at eliminating delays in the transfer of troops. This was reported on May 5, 2021 by Reuters, citing diplomatic sources.
In fact, the infrastructure is now being prepared for the rapid deployment of the American army in European territory. While NATO is struggling to eliminate contradictions in the legislation of European countries, the European Union has allocated money to repair bridges, the design of which is not suitable for moving heavy tanks across them.
On May 6, EU defense ministers are to approve the admission of the United States, Canada and Norway to the European pact on Permanent Structured Security and Defense Cooperation (PESCO). This pact was adopted in December 2017 at the initiative of the Netherlands.
In the EU budget until 2028, 1,7 billion euros have been booked to improve "military mobility" to support NATO missions (the bloc includes 30 countries). The project involves 25 EU members (except Malta and Denmark).
Informants told the agency that "military mobility" is aimed at improving data exchange between EU countries and reducing bureaucratic delays at borders (harmonization of customs regulations) to ensure rapid deployment and simplify transportation of military
equipment
... Such negotiations have not yet been held with Great Britain, but she and other countries may join the said pact. This rapprochement between the EU and NATO has been identified as important for transatlantic cooperation.
The idea of ​​the aforementioned EU pact became relevant after the criticism of US President Donald Trump against the European NATO allies. The EU then decided to create its own "autonomy", albeit without a joint armed forces. But the US and NATO guarantees remained important security attributes of many European states, especially those wary of Russia, summed up the media.
We remind you that at the end of March 2021, the ex-commander of the US Army in Europe, retired Lieutenant General Ben Hodges
told
how American tanks got stuck in tunnels and complained about the lack of normal railroad tracks. He called all this - NATO's Achilles heel in Europe.