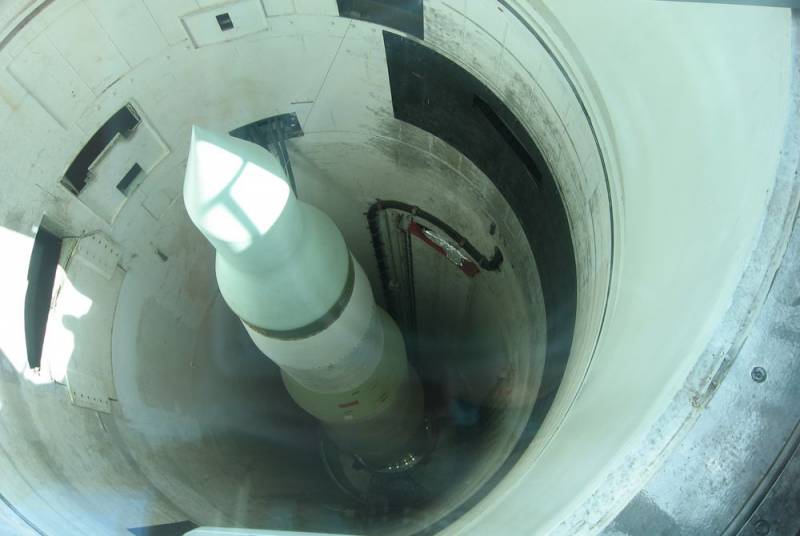 On May 5-6 it was
planned
the next test launch of the LGM-30G Minuteman III ICBM ("Minuteman-3") with an unarmed warhead. On May 5, the Air Force Global Strikes Command (AFGSC) of the United States informed the public that the specified combat readiness test was unsuccessful - ICBMs could not be launched.
The reason for the interruption of the flight is currently being investigated.
- noted in the communique with the clarification that AFGSC is studying the possibility of re-launching.
The US military stressed that it adheres to strict protocols when conducting such events. In addition, "launches are not a reaction to any events taking place in the world."
The ICBM was supposed to take off from the Vandenberg Air Force Base in California, fly about 7 thousand km and hit the target at the Kwajalein Atoll in the Pacific Ocean. The check was supposed to help the military and specialists assess the state of the Minuteman III, as part of the US strategic arsenal. In flight, they were supposed to collect the necessary data, but the ICBM did not take off. Now even more questions will appear for them.
The last unsuccessful launch of the Minuteman-3 was in July 2018. These ICBMs have been in service with the United States since 1970 and are being modernized in stages. Typically, up to four test runs are carried out per year.
The Americans now have about 400 such ICBMs, including those in storage. Minuteman-3 is equipped with one warhead with a yield of 300 to 475 kilotons. There are only three mine-based sites - Malmstrom airbase (Montana), them. Francis Warren (Wyoming) and Maino (North Dakota). By 2036, "Minuteman-3" should be removed from service, replacing it with a new ICBM, which is now being developed.