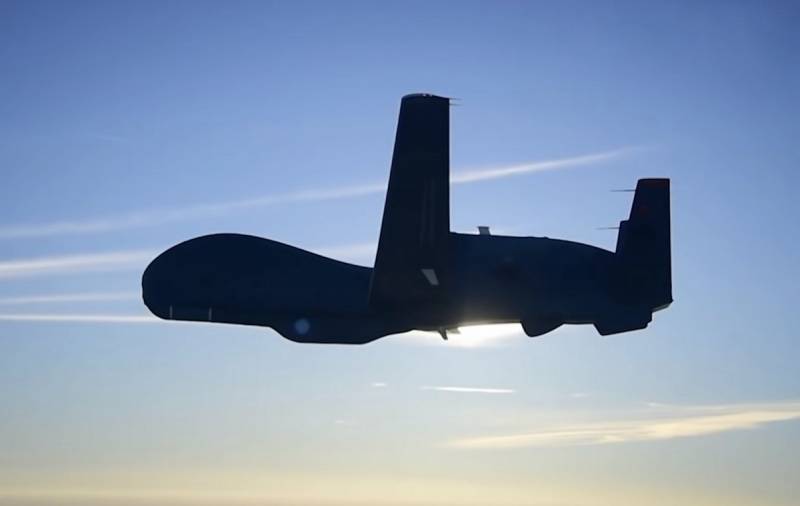 On April 24, a mysterious incident took place near Russia's southern borders. The American RQ-4A Global Hawk drone conducting reconnaissance suddenly lost contact with the control center and left the area of ​​the operation already in emergency mode.
It is worth noting that the RQ-4A Global Hawk heavy reconnaissance drones have been used by the US Army since 2011 and are considered almost a "crown
technical
thoughts ". But what happened to the American UAV at the end of April?
There is no direct evidence of a Russian attack on the hawk. However, the Pentagon is "hinting" at the use of our latest electronic warfare equipment. Moreover, these suspicions are not unfounded.
Recall that similar incidents last year already occurred with the American reconnaissance and strike drones MQ-9 Reaper. Two UAVs "got lost" spying on Russia from the territory of Estonia. Another one, controlled from the German airbase "Rammstein", also stopped responding to commands, and even "managed" to ram his "colleague".
So, later it became known that the Russian complex of executive radio-technical intelligence "Avtobaza-M" was working not far from the scene of the incident.
Earlier, in 2011, when Avtobaza was just undergoing a "run-in", one complex was transferred to Iran. The latter, with its help, managed to capture a Lockheed Martin RQ-170 high-altitude unmanned stealth reconnaissance aircraft, "landing" it at its airfield.
Thus, it is possible that the April "incident" that occurred with the RQ-4A Global Hawk in the skies over Ukraine is directly related to the operation of our electronic warfare systems. However, in this case, the question arises: why did not the "hawk" crash and was not captured, but calmly returned to the base?
The thing is that, taught by bitter experience, the Americans began to supply their drones with a special "panic mode". The latter instantly blocks the possibility of external control of the UAV in case of loss of communication and automatically returns the unit to the place of deployment.