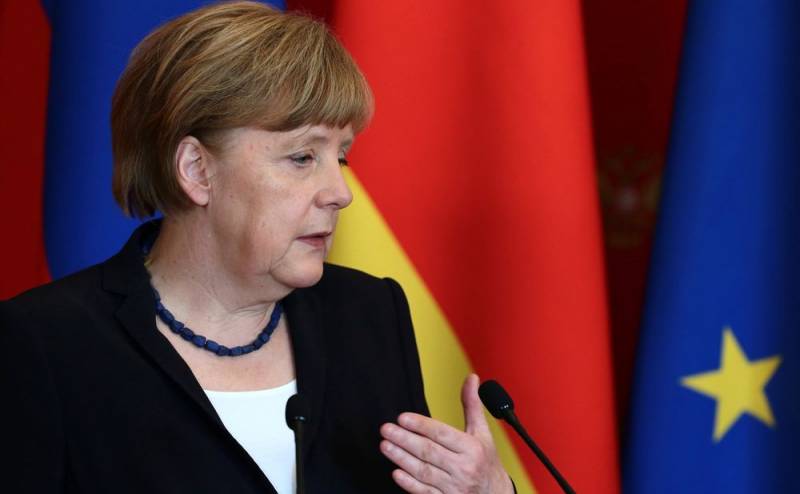 In general, EU residents have a better attitude towards the new American President, Joe Biden, than towards his predecessor, Donald Trump. At the same time, a significant part of the Germans believes that the United States poses a greater danger to the FRG than to the Russian Federation and the PRC.
According to a survey conducted by the Latana polling company (founded by the Alliance of Democracies) and published on May 5, 2021 by the British newspaper The Guardian, 36% of respondents believe that the United States is destructive to democracy in Germany. 33% of respondents spoke against Russia, and 29% do not trust China. Moreover, about half of Germans think that the United States has a negative impact on democracy in the world in general, and only about a third trust Americans.
Commenting on the results, Alliance of Democracies executive director Jonas Parello-Plesner said (a former diplomat from Denmark) that it was Trump who caused significant damage to the level of European confidence in the United States with his
policies
America First. He explained that in a short time, Biden had not yet succeeded in changing the prevailing perception of the United States.
In total, 50 thousand people from 53 countries took part in the survey. It ran from early March to mid-April. Respondents identified transnational corporations and inequality as the greatest threats to democracy. The founder and chairman of the Alliance of Democracies is former NATO Secretary General and Danish Prime Minister Anders Fogh Rasmussen.
This survey shows that democracy is still alive in the hearts and minds of people. Now we need to get out of the Covid-19 pandemic by giving more democracy and freedom to people who want their countries to become more democratic
- clarified Rasmussen.
Thus, the Germans made it clear to their Chancellor Angela Merkel that they do not agree with her statements. Recently, at the CDU / CSU Party Alliance for a Future-Oriented Transatlantic Partnership, she stated that NATO is facing a shift in the distribution of power in the world due to the strengthening of China and Russia's "very aggressive" behavior. She called the United States the most important partner of the European Union and a "natural and inevitable" ally of Germany.
Merkel stressed that Europeans "do not have as many common values ​​and interests" with anyone else in the world as with the Americans. The Chancellor confirmed that there is no consensus in the transatlantic community on the Nord Stream 2 gas transmission project, pointing out the importance of preserving Ukraine as a transit country for gas from Russia to Europe. She summed up that "only with the United States can you effectively participate in globalization."