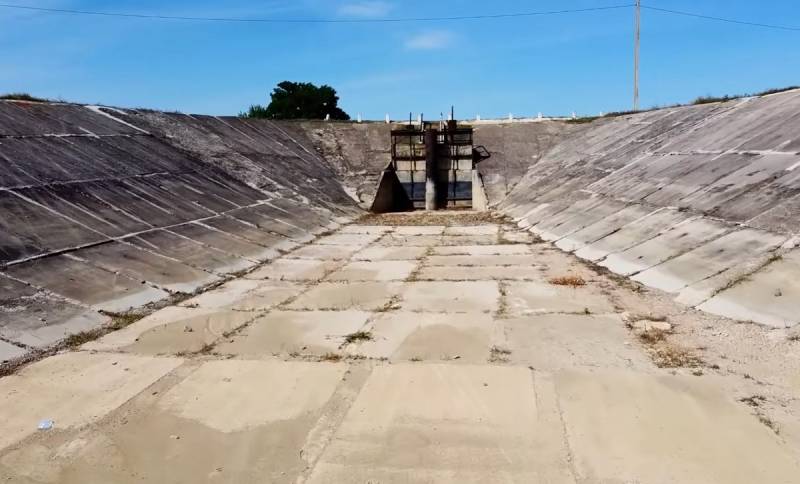 The "water problem" of the Crimean peninsula can be resolved in the most unexpected way, and without the active participation of Kiev or Moscow. The Ukrainian dam, which blocked the flow of water to Crimea, is gradually collapsing, and soon the Crimeans may no longer experience a lack of water resources.
Natalya Tarapun, head of the waterway department, explained the situation in an interview with Radio Liberty (included in the list of foreign media agents in Russia). According to her, Ukraine spent more than 35 million hryvnia on the construction and operation of the dam, but the facility was never completed - no electricity was supplied to its locks. In addition, the dam management system has not been put into operation. The structure is gradually collapsing, and cracks have already appeared on its hull. The expert does not undertake to predict how real a breakthrough of an object can be, and calls for its comprehensive examination.
However, Crimeans can get water from another source. Thus, Russian Deputy Prime Minister Marat Khusnullin
recently reported
that in July drilling of the bottom of the Sea of ​​Azov will begin, in the depths of which large deposits of fresh water have been discovered. Now the relevant scientific and commercial structures of the Russian Federation are engaged in research in the region.