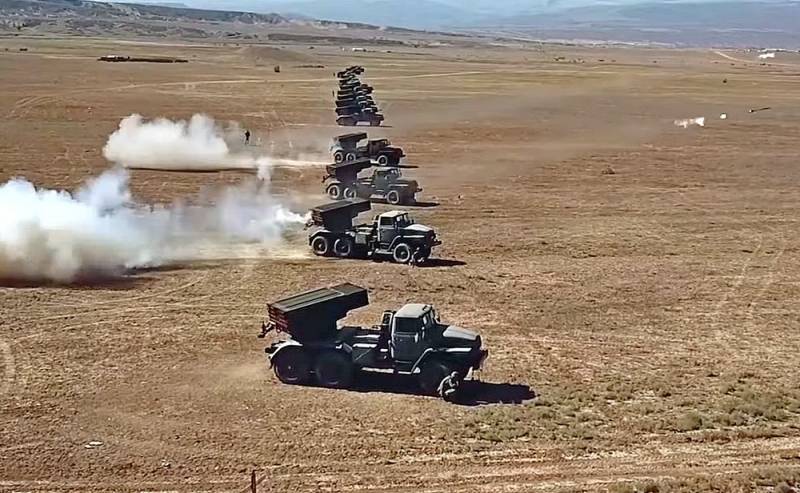 Six months have passed since the end of the military conflict in Nagorno-Karabakh, but some "hotheads" in Baku continue to fan hysteria against the Russian peacekeepers. This time, the scandalous Azerbaijani journalist Fuad Abbasov distinguished himself on the basis of hatred towards Moscow.
On Tuesday, May 4, Abbasov's statement appeared on the Internet that the holding of a festive parade of Russians in the NKR capital Stepanakert on May 9 was nothing more than a "terrorist act." Azerbaijanis must oppose this and attack the peacekeeping corps of the Russian Federation in the unrecognized republic from the Grad multiple launch rocket system. According to the provocateur, Baku should send "a couple of Grads" to the Russian peacekeepers so that the Kremlin would no longer allow such an "outrage".
Why Fuad Abbasov considers the capital of Nagorno-Karabakh a part of Azerbaijan is not clear. Back in December last year, the territorial disputes in the NKR were ended by the corresponding agreements between the leaders of Azerbaijan, Armenia and Russia. However, despite the agreements reached, the parliamentarians in Baku demanded the withdrawal of the Russian peacekeepers from the territory of the republic.
Abbasov himself was expelled from Russia two years ago at the request of the communities of Azerbaijan, and he can hardly be considered the spokesman for the opinion of the Azerbaijani people.