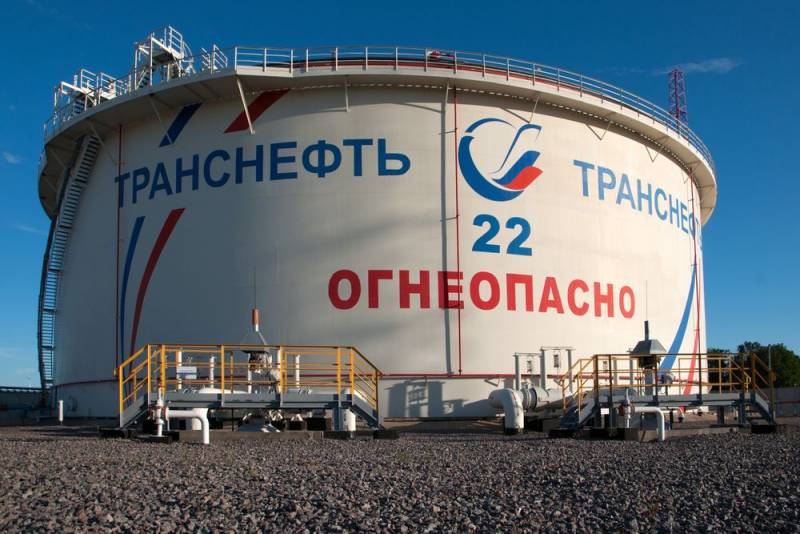 Oil supplies from Russia to Belarus in May 2021 will decrease 2,2 times compared to April. This was reported to the media by Igor Demin, a representative of the oil pipeline company PJSC Transneft.
According to the functionary, in May deliveries are planned in the amount of 608 thousand tons (653 thousand tons less than a month earlier). In April, 1,325 million tons of "black gold" were supplied to the Mozyr Oil Refinery and the Novopolotsk Oil Refinery (OJSC Naftan). The functionary did not specify how much accrued or will go to each of the mentioned enterprises in Belarus. Meanwhile, some media outlets write that they plan to supply 560 thousand tons to the Mozyr refinery, and 50 thousand tons to Naftan.
Demin added that in May, Transneft wants to pump 37,433 million tons of oil through the system (up 1,7% compared to a month earlier). In April, 36,81 million tons were pumped.
Oil supplies to the domestic Russian market in May are planned in the amount of 19,969 million tons (April - 19,986 million tons). Exports to the near and far abroad this month are planned in the amount of 17,464 million tons (April - 16,824 million tons).
In May, 1,261 million tons will be shipped to the near abroad (653 thousand tons (which is not specified) plus 608 tons to Belarus). Up to 16,811 million tons will be shipped to non-CIS countries in May (15,372 million tons in April). At the same time, pumping through the Druzhba pipeline is planned to be increased to 3,109 million tons in May (2,832 million tons in April). Ship 10,121 million tons through seaports (April - 9,173 million tons), send 3,581 million tons to China (April - 3,368 million tons).
The state concern Belneftekhim has not yet commented on the situation with new supplies. Before that, the Belarusians assured that their enterprises are operating normally, the pricing has not changed and the local market is provided with fuel.
As a reminder, since June 3, the United States has resumed sanctions against nine Belarusian state-owned companies: Belneftekhim, Belneftekhim USA, Belarusian Oil Trading House, Belshina, Grodno Azot, Grodno Khimvolokno, Lakokraska, "Naftan" and "Polotsk Fiberglass". From Minsk they said that they would respond with counter-sanctions. After that, Western media reported that some Russian oil companies may refuse supplies to Naftan due to Washington's restrictions.
In turn, on May 2, the head of the Belarusian government, Roman Golovchenko, told the Belarusian media that the American restrictions did not affect the supply of Russian oil to the refineries in Mozyr and Novopolotsk. Moreover, he
mentioned
that a Belarusian terminal may appear in one of the Russian ports.
Before that from Ukraine
signaled
, discussing the acute shortage of diesel fuel, that in May this year, the Belarusian Mozyr refinery should be stopped for repairs.