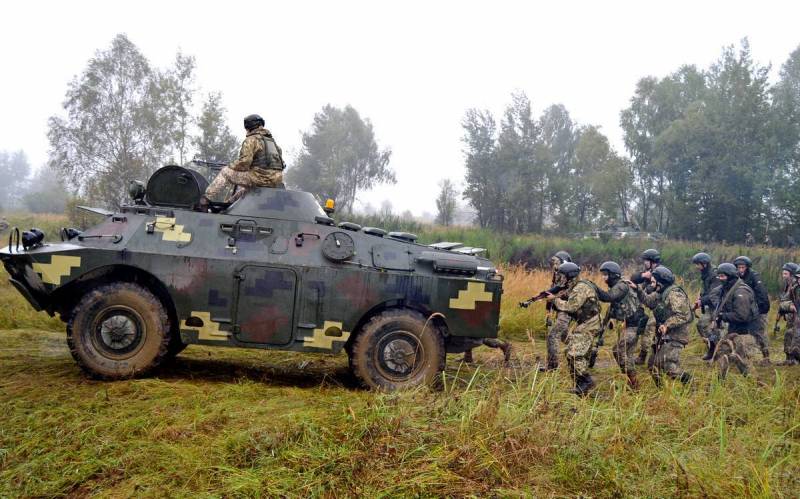 Former President of Ukraine, head of the Ukrainian delegation to the TCG for Donbass Leonid Kravchuk criticized the Minsk agreements and called the condition for maintaining the signed agreements. He told about this online during the broadcast of the program "Real
policy
with Evgeniy Kiselyov "of the TV channel" Ukraine 24 ".
According to Kravchuk, the Minsk agreements do not work, but they can be tried to revive. Russia is ready to modernize the coordination mechanism for responding to ceasefire violations. He said that Kiev considers this, albeit a small step in the "Minsk format", but conducive to dialogue and the achievement of the main goal - peace in Donbass.
But if we see that this is either an attempt to somehow move away from the main issue, or an attempt to hide my true intentions, I will support, not only support, but I myself will ask - to get out of the Minsk format, because everything has already happened done to revive him, but, unfortunately, it did not work out. So we need to look for other formats
- he explained.
The former "guarantor" clarified that the "Minsk format" could then be modified. Expand its composition by adding an additional number of countries, replace existing personalities with a higher rank of officials, and also transfer the very platform for discussions from Belarus to another European country.
He stressed that in order to further clarify the situation, you first need to wait for the meeting between US President Joe Biden and Russian President Vladimir Putin - it will definitely be. It is possible that a personal communication between the Russian leader and his Ukrainian counterpart Volodymyr Zelensky will take place - but not a fact.
Kravchuk summed up that only after holding all the above meetings and studying the decisions taken at them, Kiev will be able to finally clarify its position on the Minsk agreements.