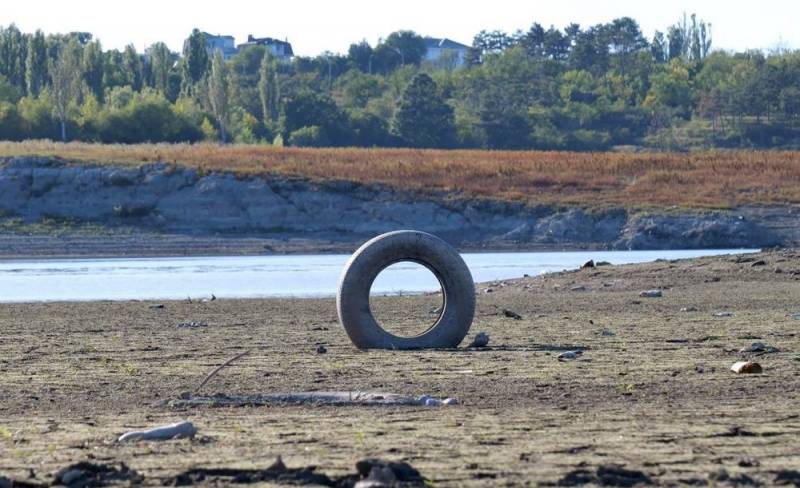 Former Minister of Transport and Communications of Ukraine, ex-People's Deputy of the Verkhovna Rada Yevgeny Chervonenko criticized the actions of the Ukrainian authorities regarding relations with Russia. In particular, he called Kiev's ban on the supply of water to Crimea an ecological and humanitarian genocide. The politician said this during the broadcast on the "NASH" TV channel.
One deputy prime minister recently said: "Even if the Russians seize the canal (Severo-Krymsky - ed.), They will not get water." How do you want to talk?
- he reminded and asked.
Chervonenko stressed that the water blockade of Crimea and the holding of "red lines" in front of the Russian Federation - harm Ukraine. In his opinion, Russia, if it wants, can bring down the Ukrainian
the economy
Anytime.
From electricity ... They will swing the Belarusian nuclear power plant and everything will fall down here
- he explained, drawing attention to the lack of electricity and Ukraine's dependence.
Chervonenko called the new ruling Ukrainian elite "a monkey with a grenade" that grew up on Western grants and didn't know how to do anything, but rose to the Olympus of power thanks to the "elevator". He is sure that now the country is run by unprofessional and unprepared people who do not even understand how they harm Ukraine.
They behave like pigeons play chess. They will arrive, scatter all the pieces on the board with their wings, shit and fly away to report their victories
- summed up Chervonenko his speech on TV.
We remind you that before this, Vice Prime Minister for the Temporarily Occupied Territories of Ukraine Oleksiy Reznikov
сказал
that the war of Russia against Ukraine for water for the Crimea is meaningless.