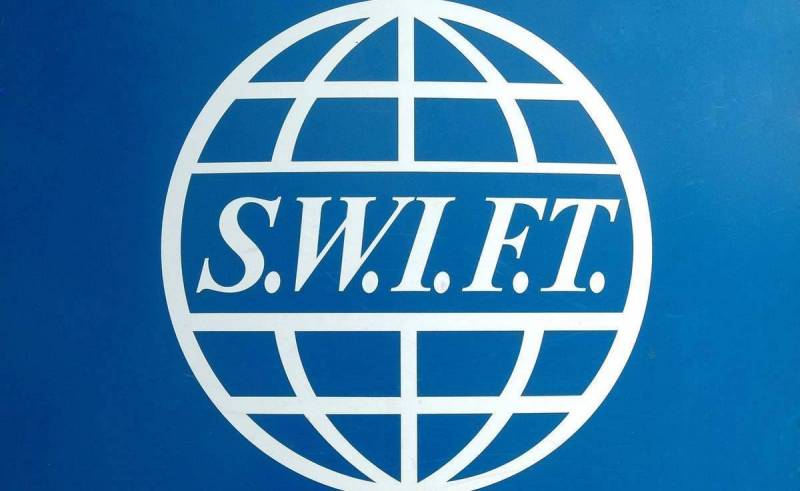 Considering that the "sanctions war" is a senseless and double-edged weapon that does no less harm to the initiators, Moscow counts on common sense and adequacy from the West. About this on May 3, 2021 in an interview
RT
said the official representative of the Ministry of Foreign Affairs of the Russian Federation Maria Zakharova.
In her words, the escalation has a complex negative impact on both Russian and Western
the economy
... Mutual damage from restrictive measures already amounts to hundreds of billions of dollars.
She emphasized that Russia is not the organizer of such a confrontation, but only responds pointwise to unfriendly attacks. Taking into account the latest anti-Russian resolution of the European Parliament, which recommended disconnecting the Russian Federation from the international payment system SWIFT, Moscow began to prepare for such a development of events. The Russian government doubts that the West will risk taking this discriminatory step, but decided to play it safe to reduce the possible consequences.
Zakharova explained that as an alternative to SWIFT, the use of the Cash Transaction Transfer System of the Central Bank of Russia is proposed. At present, a study of its interface with foreign systems is being carried out: Chinese CIPS and CUP, Iranian SEPAM, European SEPA and others.
Thus, Russia already has a foundation for the formation of an analogue of SWIFT. However, Moscow is looking for new international partners to diversify foreign economic ties.
It should be noted that the overwhelming majority of domestic payments (over 80%) in general
bypasses
without using SWIFT. The specified international payment system (headquarters in Brussels) includes about 11 thousand organizations in the world.