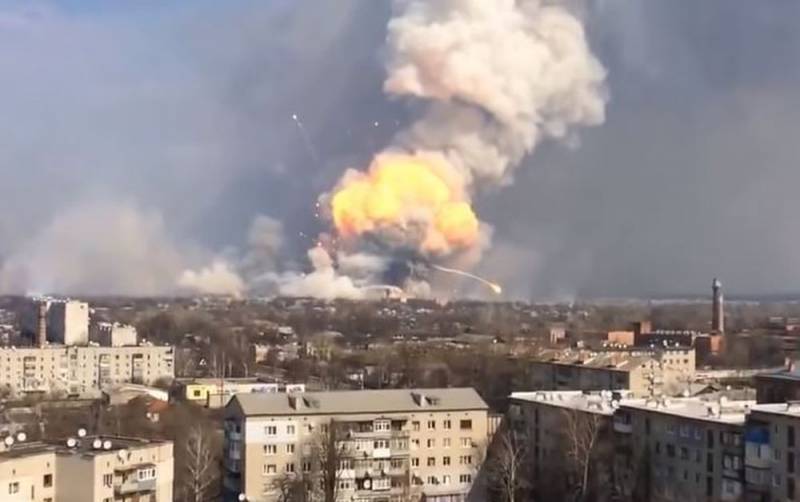 The GRU of the Ministry of Defense of the Russian Federation may be involved in the explosions at Ukrainian ammunition depots in 2014-2015. About this on air "Espreso. TV "said the chief investigative journalist of the British Internet portal Bellingcat, the well-known Bulgarian anti-adviser, media expert and media investor, 51-year-old Hristo Grozev, writes the Ukrainian Internet publication Observer.
Grozev "studied the topic" and found that the methodology for preparing the explosions in the Czech Republic and Bulgaria is similar. According to his reflections, if Moscow "did" this in the European Union, with which it is in a state of "informal war", then what prevented the Russians from doing the same in Ukraine, where the Russian Federation has "agents and there is a war".
After which he came to the conclusion that the explosions at military depots in Ukraine "could have also been arranged by the Russian special services." He is sure that such a conclusion suggests itself, given the "data" on Russia's activities in Europe.
There can be only one analytical conclusion: yes, they also carried out attempts to undermine Ukraine
He announced loudly.
They always brought remote detonators with them. That is, they could activate the bomb later, from afar from a mobile phone. But at first they always caused a fire in the warehouses, and already during it they used a detonator. This was done in all cases with warehouses.
- he added.
Note that the "investigator" did not even bother to bring at least some evidence to what was said. After such a "dizzying and stunning investigation" we can only add a little about Grozev himself. He is the business partner of media manager Karl of Habsburg-Lorraine, the current head of the House of Habsburg. Grozev is familiar with him since his studies at the American University in Bulgaria and Imadec University in Vienna (Austria), where graduates of the Russophobic movement are trained.