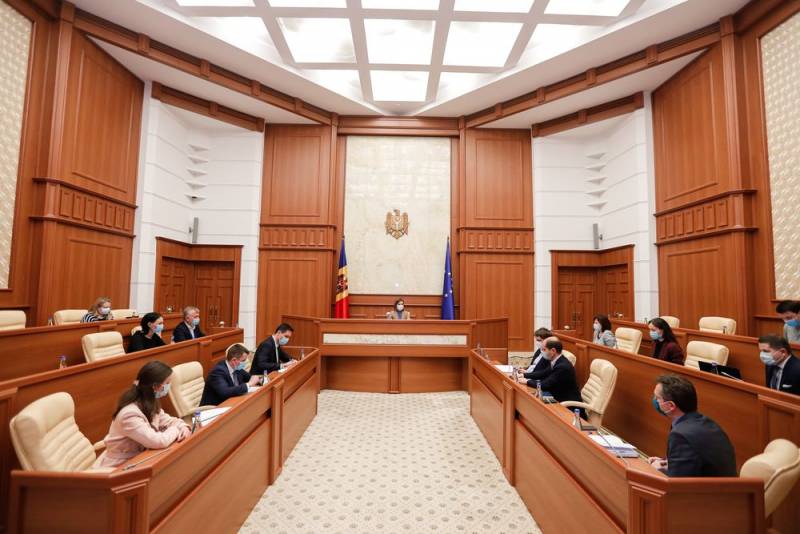 Moldovan President Maia Sandu continues to promote "European integration" initiatives. On April 30, 2021, she held a presidential meeting on the issue of connecting the country's power grids with neighboring Romania.
The head of state demanded to intensify work on the mentioned project. She clarified that she had requested clarification from the Ministry of Economy, the Ministry of Finance, the State Chancellery and the Moldelectrica State Enterprise in connection with the delay in the implementation of an important measure, which should put an end to energy dependence "from one source".
For three decades, this addiction has been exploited by corrupt
politicians
who stole electricity from consumers using various schemes and endangered the country's energy security
- said Sandu.
She explained that according to the plans adopted back in 2015, a two-position power plant in Vulcanesti and the Vulcanesti-Chisinau power line were to be commissioned in 2019. Sandu stated that it is already 2021, and the work has not yet begun. At the same time, Moldova is forced to pay interest on the loan, which it received in 2017 to implement the plan. She stressed that delays are very costly. The President indicated that she will keep her finger on the pulse of events to prevent further delays.
Before that, the adviser to the President of Moldova in the field of energy, Sergei Tofilat, a representative of the "open society", chairman of the non-governmental organization WatchDog Moldova and a censor in the ASPE Center, said that there is a certain scheme in the energy market of the country.
She helped the Kremlin impose an authoritarian regime in the Transnistrian region and forced Chisinau to finance it
- he explained.
According to him, only diversification of electricity sources can change the situation. According to him, Transnistria has not paid for gas from Russia for more than 10 years, received under the contract between JSC Moldovagaz and PJSC Gazprom. This gas is used to generate electricity by the Moldavskaya GRES in the PMR, which is then sold on the Moldovan territory. At the same time, Tiraspol does not pay Russia for gas, but only accumulates debts to Moscow. Therefore, Chisinau is obliged to put an end to this "financing of the separatist system" by switching to Romanian electricity and getting rid of Russian dependence.