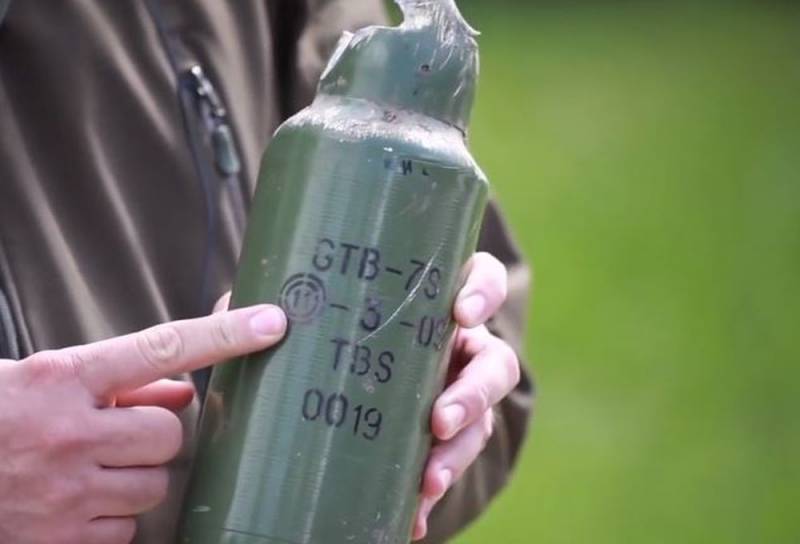 In April 2021, Prague and Sofia accused Moscow of destroying ammunition depots intended for Georgia, Ukraine, Syria and several other countries. At the same time, pro-American officials in the Czech Republic and Bulgaria for years diligently do not notice how the weapons produced in these countries end up in the zones of military conflicts organized and supported by Washington and Riyadh. This is stated in the investigation conducted by the online publication
EADaily
.
According to the calculations of the experts of the aforementioned media, the Czech Republic and Bulgaria have earned hundreds of millions of euros from the supply of weapons. At the same time, often exported from Czech and Bulgarian warehouses went into the hands of terrorists in Syria or ended up with coalition forces in Yemen.
In the spring of 2011, the "Arab Spring" began in Syria, which in 2013 escalated into a full-fledged war of government forces against ISIS (a terrorist organization banned in Russia). The Yemeni civil war began in the fall of 2014. In the winter of 2015, Yemen was invaded by coalition forces led by Saudi Arabia and the UAE.
In 2013-2018, there is a sharp jump in the export of arms from Bulgaria and the Czech Republic to the United States and Saudi Arabia, which transported them to Syria and Yemen.
- stated in the material.
According to the Ministry of Economy of Bulgaria and the Ministry of Industry and Trade of the Czech Republic, during these six years, the manufacturers of the two countries have supplied weapons worth almost 2 billion euros to the war in Syria and Yemen.
According to the Interdepartmental Commission on Export Control and Nonproliferation of WMD of Bulgaria, the annual arms export to the United States until 2013 did not exceed 10 million euros, and Saudi Arabia did not buy anything at all. In 2013, US companies purchased military products from Bulgaria for 22 million euros. The growth of purchases continued. In 2017, it reached the EUR 115 million mark. At the same time, Saudi Arabia in 2014 "stocked" at 28,9 million euros, and by the end of 2017, purchases reached the level of 416 million euros.
The United States and Saudi Arabia purchased weapons from Bulgaria for a total of about 1,4 billion euros over the years. This is 1/3 of the total exports of the Bulgarian military-industrial complex during that period, the sales of which increased from 259 million euros in 2010 to 1,2 billion euros in 2017. In 2019, they dropped to 614 million euros.
Czech gunsmiths also did not sit idle. In 2013-2018, they sold their products to the USA and Saudi Arabia for more than 500 million euros.
The publication comes to the conclusion that although there is nothing to blame formally on Sofia and Prague, since they did not officially export weapons to Syria and Yemen, it is perfectly clear to everyone why the United States and Saudi Arabia needed weapons that are not in service with their armies.