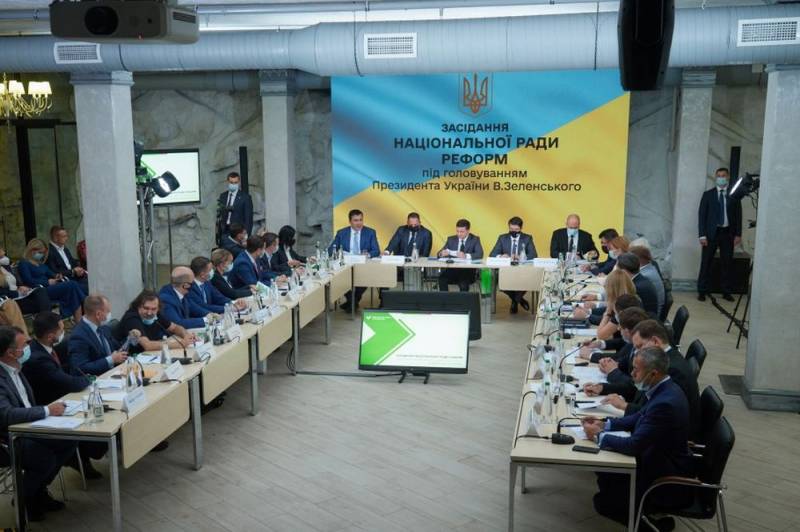 The Americans are trying to use the post-Soviet countries surrounding Russia as pawns in a big geopolitical game against Moscow. Washington's recent foreign policy moves openly hint at this. However, it is too early to judge whether such a strategy will justify itself.
According to Konstantin Blokhin, an expert from the Center for Security Studies of the Russian Academy of Sciences, expressed to the Internet edition
"Politics Today"
, Washington has now relied on Kiev. On May 5, 2021, the head of the US State Department Anthony Blinken is to arrive in Ukraine on a working visit. He wants to show the Ukrainians that NATO is morally with them in the confrontation with the "aggressive" Russia.
Blinken's task is to demonstrate Euro-Atlantic solidarity, to make Ukraine feel that it is in the vanguard of containing Russia and that the United States will be ready to provide support. And it is clear that Ukraine itself will curry favor with American curators in anticipation of financial tranches, military
political
assistance
- he is sure.
The expert believes that the United States has prepared for the President of Ukraine Volodymyr Zelensky the fate of the former leader of Georgia, Mikhail Saakashvili. Therefore, moving along the flags, Zelenskiy can easily fall into a similar trap of the West, which Saakashvili fell into in 2008. He explained what the US was doing in the past in relation to Georgia. Washington pushed Tbilisi into a conflict with Moscow, promising support. The result is known. The West did not help Georgia, Saakashvili lost power and was put on the wanted list in his country for corruption. Now he works as an official in Kiev and Zelensky can clarify the nuances with him.
Therefore, there may well be an escalation of tension - attempts to take the Donbass will not end. Unpleasant surprises await us from Ukraine
He thinks.
The expert recalled that the United States tried to organize the fight against corruption in Ukraine in order to set an example for other countries. But this attempt did not lead to anything, collapsing against the wall of the Ukrainian corruption vertical.
Biden gave a clear signal that he was starting a policy of forced containment of Russia, and Ukraine clearly considered this signal. She will now not even fully fulfill obligations, but try to predict how the "big boss" will behave
- summed up Blokhin.