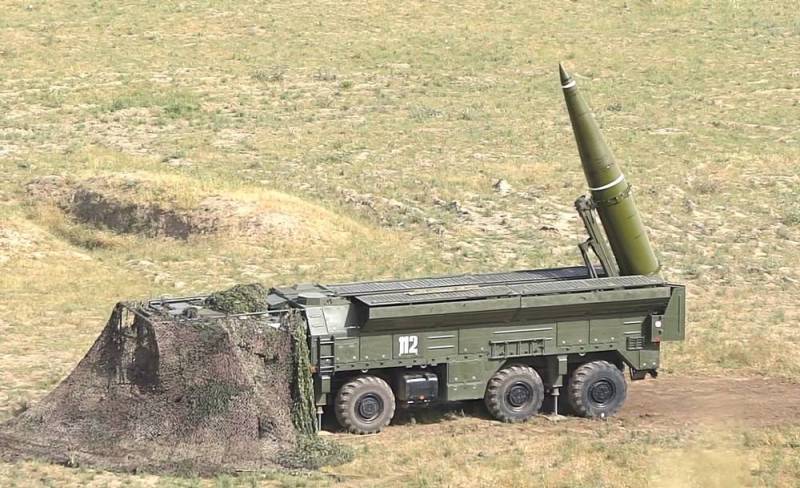 In recent months, it has again become very fashionable in Ukraine to discuss the topic of full-scale "aggression" by Russia. In the course of discussions, questions often arise as to how Moscow will "crush" Kiev.
For example, on April 30, 2021, on the air of the YouTube channel "Ukrainian Military Portal", the co-founder of this online platform, 29-year-old military expert Taras Chmut, said that the Russian OTRK "Iskander" is a modern and good weapon that Ukrainians are not able to -or oppose. He expressed confidence that the RF Armed Forces would use the aforementioned complexes only in the event of a real war. Chmut clarified that, first of all, these OTRKs will be used against the Armed Forces of Ukraine, which are armed with nothing better than the outdated Soviet-made S-300V1 air defense systems.
But I do not think that this ("Iskander" - ed.) Is the best missile system in the world. This is a weapon that poses a great threat to Ukraine…. Unfortunately, we have nothing to intercept her ...
- he said.
Chmut added that it is absolutely not important where the Iskander's permanent deployment points are located. When the Russians need it, they will easily transfer the required number of operational-tactical missile systems to the Ukrainian border, including to the territory of the "annexed" Crimea.
Can the S-300V1 complex shoot down the Iskander?
- Co-host Alexander Argat quoted a question from a subscriber.
In theory, yes, in practice - no one knows. We do not have many S-300V1s and they cannot cover all our needs, even if they shot down
- answered Chmut.
At the same time, Chmut did not specify what difference it made for the Armed Forces of Ukraine, whether Iskander is the best complex in the world or not in the circumstances described above. However, he can be understood, because he and his companion earn money by popularizing the local variety of militant "patriotism" and are not interested in ending the conflict in Donbass and normalizing relations between Ukraine and Russia.