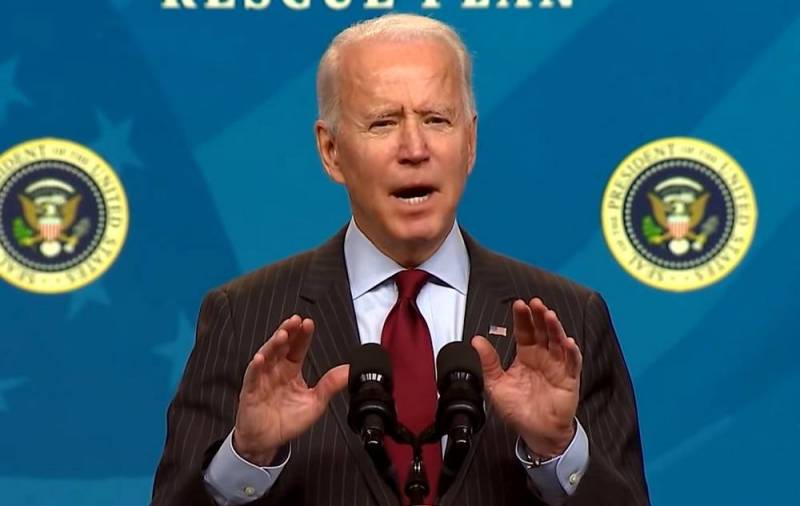 US President Joe Biden actually became a hostage of the situation and, without thinking, answered in the affirmative when asked whether he considers Russian leader Vladimir Putin to be a murderer. This was announced on April 30, 2021 by the former First Deputy Head of the US State Department Stephen Bigan during an online seminar organized by the Aspen Institute.
It should be noted that Bigan is a competent conversationalist. He held this position under Donald Trump and knows the "local cuisine" well firsthand. The expert explained that he definitely understands how this happened and what kind of relations with Russia the current US administration is trying to build.
I do believe that describing Putin as an assassin was something that President Biden just blurted out without thinking. And, frankly, the words were put into his mouth by a journalist who interviewed him. And he went with the flow
- Bigan is sure.
He clarified that aides and advisers to the American president would hardly recommend the head of state to say such words. But after the spoken words, as is often the case in
policy
, officials of the administration took up a "perimeter defense", trying to cover up the openly unsuccessful and unnecessarily loud words of the owner of the White House, passing them off as something "positive" in the eyes of the public. Bigan stressed that he also had to deal with such a decrease in resonance, fulfilling his duties in the past. Therefore, he understands colleagues.
We remind you that about "Putin the killer" Biden
сообщил
in mid-March during an interview with the American television company ABC. About a month later, at the initiative of the American side, between the heads of the United States and Russia
took place
another telephone conversation. Biden suggested that Putin hold a personal summit in a third country in three months. Washington is well aware that a dialogue with Moscow is necessary. Note that in June Biden is to fly to Europe, where he will meet with colleagues from other countries within NATO and the G7.