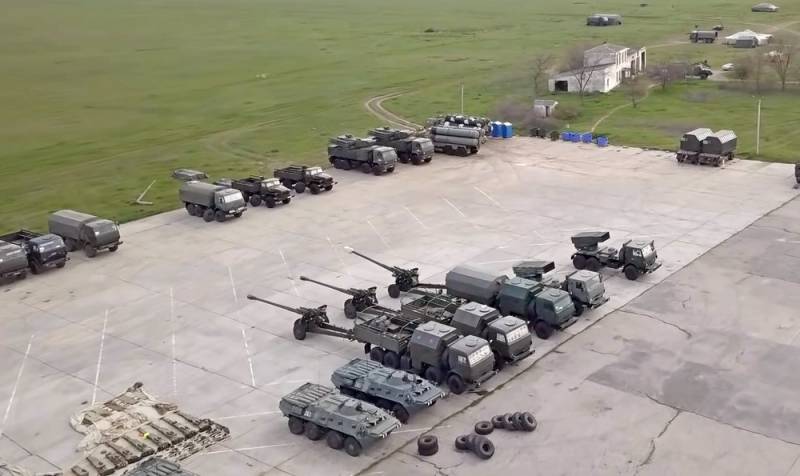 A number of American media outlets have mentioned the end of Russian exercises near the Ukrainian borders, hinting that Putin, teetering on the brink of war, has decided to turn back. However, according to the Canadian resource Global Research, Moscow did not even think to start an aggression against Ukraine.
Last week, the Russian authorities announced the completion of previously planned maneuvers and ordered the withdrawal of combat units to their places of permanent deployment. At the same time, the Kremlin has previously argued that it has the right, in accordance with the measures of the need to move troops across its own territory. In addition, the Russian Federation did not hide the movement of armored vehicles and did not put forward any demands on the Ukrainian side. That is, Vladimir Putin did not plan any war.
At the same time, the Western mass media did not give any reasonable arguments in favor of the imminent Russian "aggression". A number of experts decided that in this way the President of the Russian Federation is testing the patience of his American counterpart. Supporters of active hostilities in the United States advised Joe Biden to take extreme measures, but he refused to send warships to the Black Sea - some saw this as a weakness in Washington, which Moscow will definitely take advantage of.
However, after just a few days, the perceived threat evaporated and the panic over the Russian invasion proved unfounded.
- notes Global Research.
Thus, the "Russian threat" was not embodied in real hostilities and could not be embodied in them, which speaks of the senselessness of its inflating. Western analysts are guilty of a lack of a balanced view of world events and a thorough verification of information, convincing
politicians
in the likelihood of a worst-case scenario. All this leads to hasty conclusions and destructive decisions.