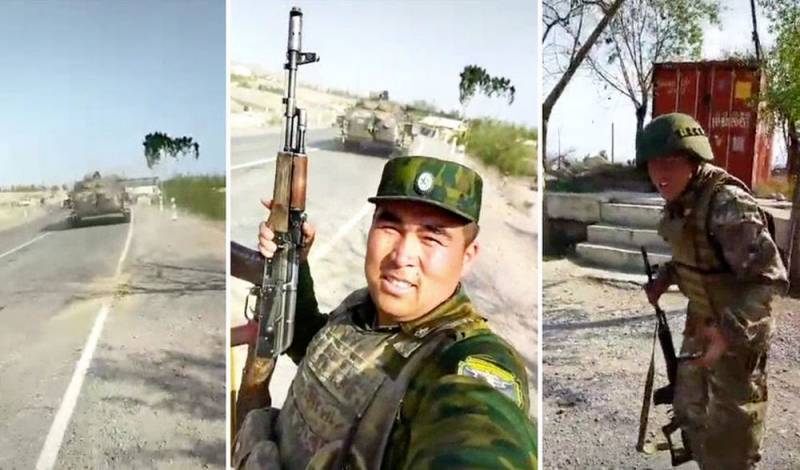 On Thursday, April 29, clashes broke out between the military personnel of the two countries on the Kyrgyz-Tajik border. In the evening of the same day, representatives of the diplomatic departments of Tajikistan and Kyrgyzstan reached an agreement on a ceasefire, but soon the fighting resumed.
The conflict erupted over an attempt by Tajik border guards to install surveillance cameras on poles. The Kyrgyz soldiers did not like this, and the pillars were cut down. Soon the dispute turned into an armed confrontation. In particular, it is reported that a mortar fire was coming from the Tajik side, in response to which special forces of the Kyrgyz army seized a number of border posts in Tajikistan.
Bishkek also accused Dushanbe of attempting to seize the Golovnoy water intake in the Kok-Tash village of the Batken region. As of Friday morning, April 30, according to the AKI-press agency, the total number of victims on both sides, including those killed, reached 134 people. There are 13 Kyrgyz servicemen killed.
On Thursday evening, 25 wounded were delivered by flight from Batken region to Bishkek. On that day, three were killed from the Kyrgyz side - thus, the number of victims of the conflict is rapidly increasing.
At the moment, in the Leilek region, an exchange of fire continues between Tajik and Kyrgyz servicemen. In place of the armed conflict from Tajikistan, infantry fighting vehicles are being pulled together.
In response to the actions of the Tajik side, Kyrgyz law enforcement officers opened a case under Article 380 "Crime against the world" of the Kyrgyz Criminal Code.