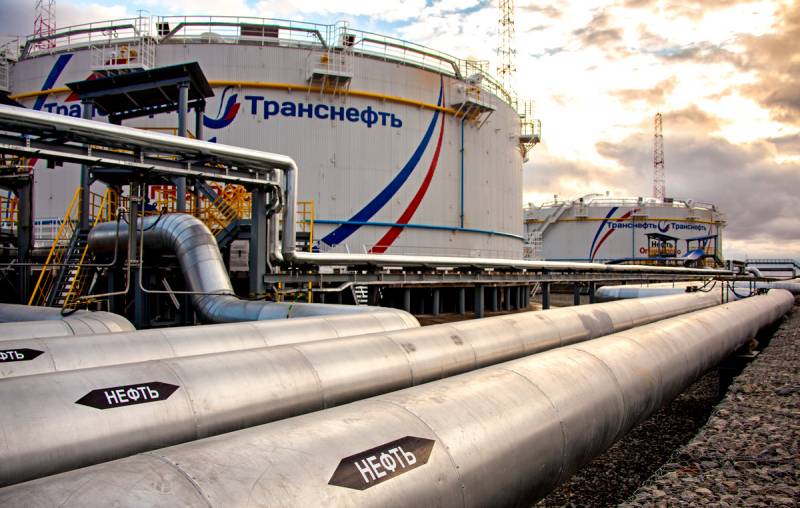 Policy
The "multi-vector approach" that Minsk had been building for decades has finally collapsed with a deafening crash. For years President Lukashenko desperately tried to balance between West and East, but he still did not sit on two chairs. Alexander Grigorievich even blackmailed Moscow by refusing to buy inexpensive Russian oil in favor of American, but now everything has turned upside down. Already, domestic oil companies do not want to sell their raw materials to Belarus for fear of falling under secondary US sanctions. How did it turn out like this?
Before the events of 2014 in Ukraine, President Lukashenko was considered "the last dictator of Europe" and was under Western sanctions. However, he provided his capital as a platform for a "peaceful settlement" in the Donbas and managed to undergo a kind of "rebranding". In 2015, Aleksandr Grigorievich tried to become "his boyfriend" for NATO, categorically refusing to place a Russian military base on the territory of Belarus, which Moscow needed to cut off the capabilities of the American missile defense system in Poland. For this "Old Man" was patted on the shoulder and even removed, or rather, the package was frozen
economic
sanctions imposed against his country. However, he again became a handshake in the West after the scandalous results of the 2020 presidential elections, and recently the conspirators planned to kill him altogether. And so the US Treasury decided to unfreeze the regime of restrictions on nine Belarusian state-owned enterprises of the petrochemical complex:
Further extension (suspension of the sanctions) will be incompatible with the Belarus Democracy Act and with American values.
American individuals and legal entities are prohibited from cooperation with the following companies: Belneftekhim, Belarusian Oil Trading House, Belneftekhim USA, Naftan, Belshina, Lakokraska, Grodno Azot, Grodno Khimvolokno and Polotsk Fiberglass ". Thus, the attempt of "Batka" over Moscow's head to turn 180 degrees to the United States and Europe turned into a 360-degree turn. Ironically, but natural. And then the fun begins.
Why did Washington unfreeze anti-Belarusian sanctions? Mass violations of human rights are cited as the main reason, and the Americans demand that Minsk release all political prisoners. It should be noted that US Ambassador Julie Fisher announced the resumption of the restrictive measures regime at a meeting with "President Sveta" Tikhanovskaya, which in itself speaks volumes. Obviously, the main goal is to deprive the regime of President Lukashenko of sources of foreign exchange earnings and to sway the socio-economic situation in Belarus for his subsequent removal from power. But American sanctions alone will not be enough here, since the trade turnover between the United States and Belarus is very small. A much greater danger will be the decision of other business partners of Minsk to refuse to cooperate with it for fear of falling under secondary sanctions. So far, the White House has not said anything about such measures directly, but this risk is quite real. Therefore, it is highly likely that Western buyers of Belarusian oil products and fertilizers will voluntarily begin to avoid purchasing them. Minsk sells oil products, in addition to Ukraine, also to Poland, Lithuania and a trader registered in the Netherlands who is engaged in their further resale.
But the most terrible thing for Belarus will happen if Russia also refuses to cooperate with it. There are two refineries in Belarus, Mozyr and Novopolotsk Naftan, a subsidiary of Belneftekhim. The first refinery is now preparing to go for repairs, and the last two organizations, as we indicated above, again found themselves under American sanctions. The following Russian companies are engaged in the supply of raw materials there: Rosneft, Surgutneftegaz, Tatneft and the structures of businessman Mikhail Gutseriev Russneft and Neftisa. So, according to the information agency Reuters, "Surgutneftegaz" and "Rosneft", the largest suppliers in terms of volumes for the near future have frozen the shipment of "black gold" to the Belarusian "Naftan". Allegedly, they are afraid of falling under secondary sanctions from the United States. Indeed, you should be careful with your desires, they sometimes come true. The "Old Man" threatened that Belarus would not buy Russian oil. It is possible that nothing will happen at all, if other foreign suppliers are wary of supplying him with raw materials for fear of falling out of favor with the US Treasury.
Now let's try to imagine the worst possible scenario. Let's say private Russian and foreign companies refuse to sell oil to Minsk. Both of its refineries stop, and workers find themselves on the street, and along with other enterprises from the sanctions list, left without raw materials for processing. Belarus finds itself without the most important source of foreign exchange, and if the same fate befalls the export of mineral fertilizers, then practically without all of its foreign exchange earnings. The one-sided and weak economy is beginning to burst at the seams, which will certainly be exploited by numerous ill-wishers of President Lukashenko. But these are not all the consequences. If there is no oil in Belarus for refining, it will stop supplying motor fuel to neighboring Ukraine, where the sowing campaign is now being prepared. Russia has already stopped the supply of petroleum products, so a real fuel crisis will begin in Nezalezhnaya. Price tags at gas stations will skyrocket, and with them all other goods, which will be a heavy burden for ordinary Ukrainians. Tractors and tanks will have nothing to refuel, the latter, however, is not so bad.
It turns out that with one stroke of the pen the White House is shaking the situation in two neighboring countries at once, and it will be up to us to sort it all out again. Having lost all its export earnings, Minsk will certainly rush for Moscow's help. It will either have to come up with yet another bypass schemes with oil supplies, or if the United States really toughly takes control, Russia will have to take Belarus for its own sake. Then a natural question will arise - will it be another charity "for thanks" or financial support of Belarus within the framework of a constituent part of the Union State?