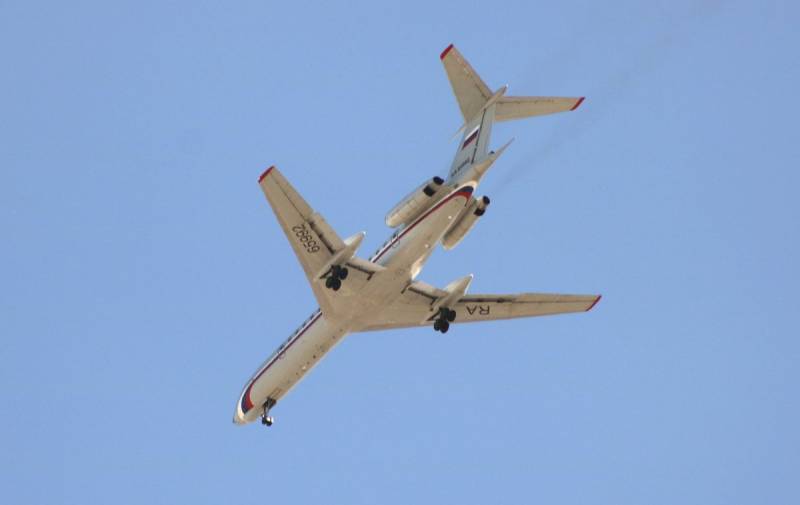 This week, a Tu-134AK aircraft of the Russian Aerospace Forces was seen twice in the Israeli sky. The last time the plane landed at Tel Aviv airport on Thursday 29 April. Local journalists drew attention to the strange flights of Tu-134.
The first time the plane flew to Ben Gurion Airport in Tel Aviv on Tuesday April 27, after which a couple of hours later headed for the Khmeimim base in Syria. Itay Blumenthal, a journalist for the Israeli edition of Ynet, noted in his Twitter that the Tu-134AK was on a direct flight from Ben-Gurion to Latakia.
Blumenthal also announced the arrival of the Russian aircraft in Tel Aviv on Thursday. According to the Flightradar24 resource, the Tu-134AK took off from the Chkalovsky airport near Moscow and landed in Ben-Gurion about 4 hours later.
The unusual event continues for the second time this week.
- said the Israeli journalist.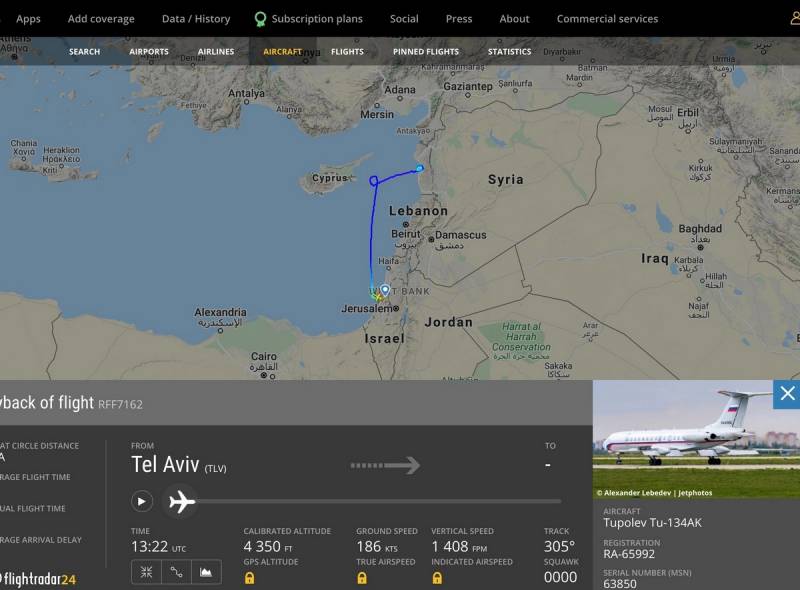 Tu-134AK is included in the 223rd flying squadron of the Russian Ministry of Defense. According to Flightradar24, in April the plane flew several times to Khmeimim and inside Syria, and also made flights in Egypt.