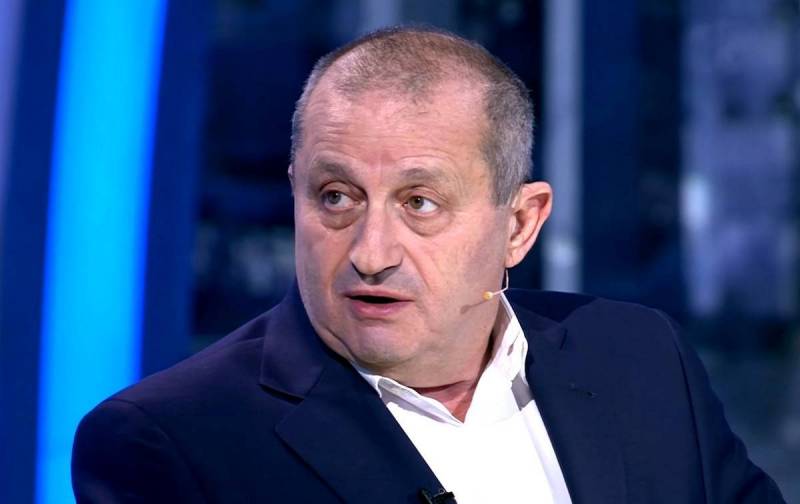 The United States will not stop putting pressure on Russia, putting on it
economic
и
political
impact, but Washington never dares to bring relations with Moscow to a real military conflict. This was announced on April 28, 2021, during a broadcast on the Solovyov LIVE YouTube channel, by a political scientist from Israel, ex-head of the Nativ special service, Yakov Kedmi.
It all looks like the two sides are on an inclined plane. The tilt angle is very high, and the Americans add oil all the time to make it easier to slide. But to what bottom point this relationship can go down - to the very bottom. Until a complete break in relations. This can happen regardless of whether it is the goal of the United States or not. Often, unintentional actions lead to war, but here we are talking about intentional actions. Americans are trying to worsen relations as much as possible, but not to bring matters to open war
- the expert believes.
Kedmi found it difficult to answer whether Washington would be able to "balance" in such a situation and how long it would last. But he is sure that what is happening is partly caused by the internal situation in the United States. This is also due to irresponsible American officials and legislators who want to draw attention to their persons and strengthen their position, and in part - with targeted policies, in the hope that they will be able to keep the situation under control.
At the same time, the expert drew attention to the fact that American politicians never achieved the result that the United States wanted. He stressed that the results were always different, worse and unexpected for the Americans. Then the politicians had to make excuses. Now they are doing the same in relation to Russia. This is complete irresponsibility and a direction to deteriorate relations due to a lack of understanding of the situation, without calculating one's strengths, weaknesses and other factors.