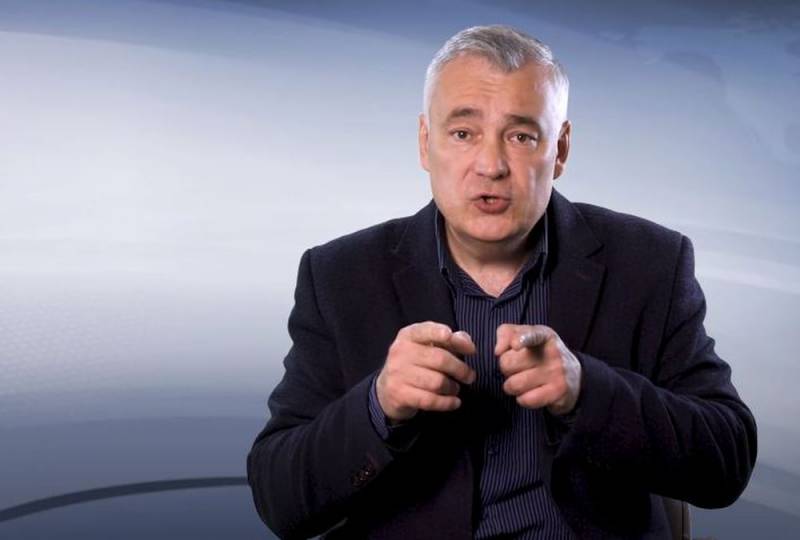 The Main Intelligence Directorate of the Ministry of Defense of Ukraine and the military leadership in general, as well as the Ukrainian media and analysts spread false information about a possible "invasion" of the RF Armed Forces from the territory of the "occupied" Crimea, PMR and Belarus. They have fallen into a skillful disinformation trap of the Russian special services and are using "the narratives of Russian propaganda", as stated by the Ukrainian military expert Dmitry Snegerev.
According to the expert, it is necessary to distinguish "the noise of the timber truck" from reality. To date, on the territory of Crimea, the RF Armed Forces have concentrated only 5 battalion tactical groups, and in Transnistria there is 1 Russian BTG capable of taking at least some part in hostilities. At the same time, there is no Russian contingent in Belarus at all, so they make a mistake in Kiev, waiting for "Russians from the north".
However, in Ukraine, there is hysteria about "unimaginable hordes" on these sections of the border. At the same time, the concentration of Russian troops in other directions is practically ignored and the presence of a 36-strong army of "separatists" in the LPR and DPR is not taken into account. All this leads to the "stretching" of the forces of the Armed Forces and a decrease in the country's defense capability against possible "aggression" in other, more realistic areas.
Snegerev suggested that the Russians, hypothetically, could deliberately divert the attention of the Ukrainian authorities from the "Berdyansk-Mariupol direction" in order to then "cut through a corridor to the Crimea" and make the Sea of ​​Azov a "Russian lake." He explained that the Russian authorities specifically blocked the Kerch Strait for warships of other countries in order to prevent the construction of a powerful Ukrainian naval base in Berdyansk with British money.
Russia is very afraid of the strengthening of the role of Great Britain in resolving the situation in the Southeast
- he stressed.
According to the expert's reasoning, the RF Armed Forces and the "separatists", if desired, can quite easily defeat the Armed Forces grouping near Mariupol.
There is a very narrow front, a low concentration of Ukrainian forces
- he clarified, adding that after the capture of Mariupol, a "march" will be made to Berdyansk.
This is not only a military trick of the Russians, but also a consequence of their lack of boats and watercraft to ensure the capture of Mariupol and Berdyansk by landing a naval assault force that could have reached from Kerch, Taman and Novorossiysk.
- he explained.
However, the expert is inclined to think that such a scenario is unlikely to be realized and "aggression" will not occur, since Moscow has chosen an economic
political
a variant of pressure on Kiev due to fears of increased sanctions from the West.