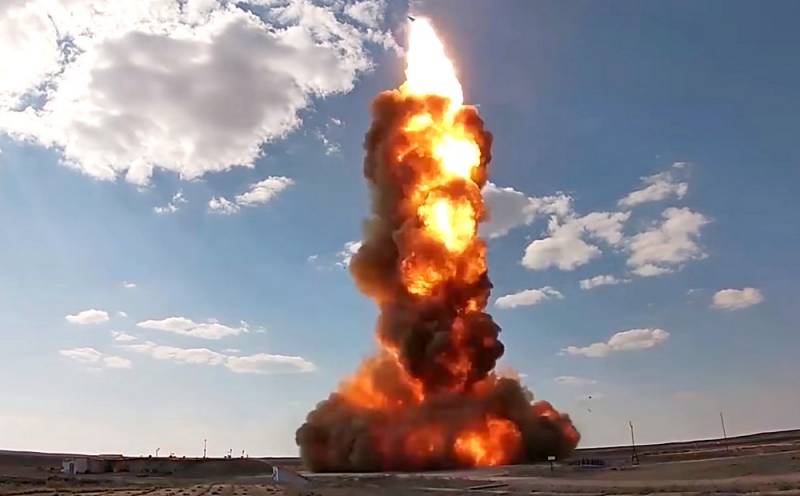 Commentators on the website of the British newspaper Daily Mail disdained the video, presented by the Russian Ministry of Defense, which showed a training launch of the Russian PL-19 Nudol anti-missile missile. Tests of the new weapon took place yesterday at the Sary-Shagan training ground in Kazakhstan.
This happened after the Minister of Defense of Poland, Mariusz Blaszczak, announced that Russian President Vladimir Putin plans to recreate the tsarist empire. […] Later he suggested that the Kremlin leader was considering the possibility of absorbing four NATO countries, including Poland, Lithuania, Latvia and Estonia. Like Ukraine, they were all parts of the Russian Empire.

- the article says.
Reader Comments:
Another conceited project that never goes beyond the initial testing, simply because they can't afford it. Again!

- stockers101 scoffs.
The defense is in order, but the [standard] of life of the Russians is not. [Needed] burgers, not bombs

- writes JC 29.
Polish Defense Minister Mariusz Blaszczak is trying to create a Fear Factor to attract the US / EU / UK / NATO against Russia, which is counterproductive. Just leave the Russian hornets' nest alone and everything will be fine. Best Peace Negotiator - President of Finland Sauli Niiniste

- says hudmc.
Russia is not our enemy and not a particularly big problem ... not here, anyway. Look closely at our NATO leaders […] to see the REAL challenges we face. Russia is simply defending itself, as it has always done. Why the hell does anyone need this Poland at all,
economy
which is negligible, and [...] most of its working-age citizens flee to other countries instead of rebuilding their own
- says UK News.
Is this one of those weapons that accidentally exploded and caused radioactive fallout in northern Russia, recorded on Geiger counters throughout Europe? Does anyone know if this affected the health of the Russians in the area? Or it was like in Chernobyl, when everything happened, but people were not told anything !!!

- says IckertyTimes.
This rocket has been around since the 70s. Directly completely "new"

- the Skid Row reader responded.
What a silly story. Russian
Technology
- complete rubbish compared to American ones. And everyone knows this
- responded SteelToe.
Russia is a very backward country. If it were not for the money that Germany gives them in exchange for oil and gas, it would be a bankrupt country

- writes a certain hibyeshy.