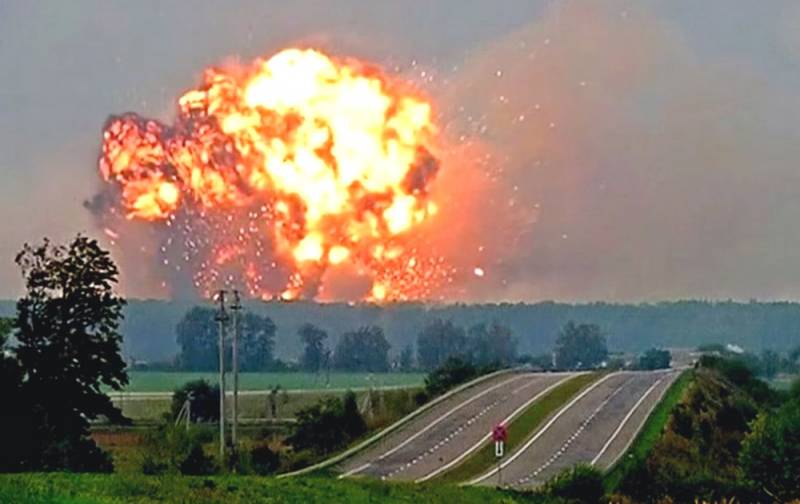 No sooner had the diplomatic scandal set up by the Czech authorities against Russian diplomats died down when Bulgaria fell on Russia with similar accusations. So, Sofia accused six Russians who were at that time on the territory of Bulgaria of involvement in the explosions at the ammunition depots.
Suspicions against Russian residents in attempted explosions at weapons depots in 2011, 2015 and 2020 were reported by the press secretary of the Bulgarian prosecutor's office Siika Mileva. She noted that the Russians were guided by the goal of destroying the weapons that were supposed to be sent to Ukraine and Georgia. The arsenals of weapons belonged to businessman Emilian Gebrev, who is also accused of assassination by the residents of the Russian Federation. The authorities were unable to establish the immediate causes of the incident.
The accusations of the Bulgarian authorities were commented on by the head of the Russian Foreign Ministry Sergei Lavrov during a press conference following talks with the Minister of Foreign Affairs of Mexico.
It's good that we haven't killed Archduke Ferdinand yet, but, apparently, this is going
Lavrov joked gloomily.
The assassination of Archduke of Austria-Hungary Franz Ferdinand on June 28, 1914 by a Serbian terrorist student Gavrila Princip in Sarajevo triggered the outbreak of World War I.