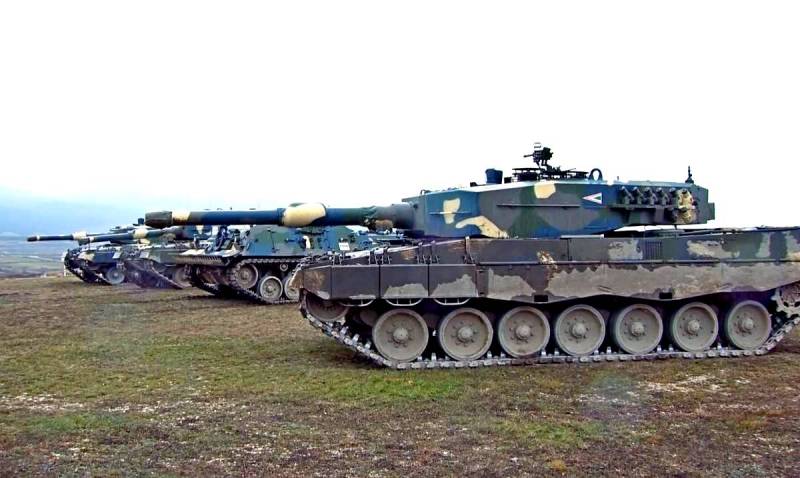 Not only the Russian-speaking population of Ukraine suffers from the oppression of the Kiev authorities, but also citizens of Hungarian origin in the Transcarpathian regions of the country. For the first time, the chief of the General Staff of Hungary and the head of the country's armed forces, Ferenc Korom, stood up to protect compatriots.
During his interview with Magyar Nemzet, Korom touched upon the infringement of the rights of Transcarpathian Hungarians in Ukraine. The cultural autonomy of Hungarians is spelled out in the Ukrainian Constitution, and Budapest will not look weak-willed at the violation of the rights of the Hungarian minority in Ukraine. One of the episodes of such harassment was the cancellation by the Ukrainian authorities in January of this year of the decree of the Vinogradovsky and Beregovsky districts of the Transcarpathian region on the regional status of the Hungarian language.
A high-ranking Hungarian military man warned Kiev about the possible consequences of such rash steps and noted that Hungary will monitor the further development of the situation.
The Ukrainian authorities assessed Ferenc Korom's words as threats "in the Russian style." This opinion about the position of the head of the Hungarian General Staff was expressed by an officer of the Armed Forces of Ukraine Anatoly Stefan.
Previously, the well-known Ukrainian nationalist Dmitry Yarosh threatened Hungary with a campaign of volunteer battalions if Budapest "does not moderate its ardor" with regard to the Transcarpathian region.