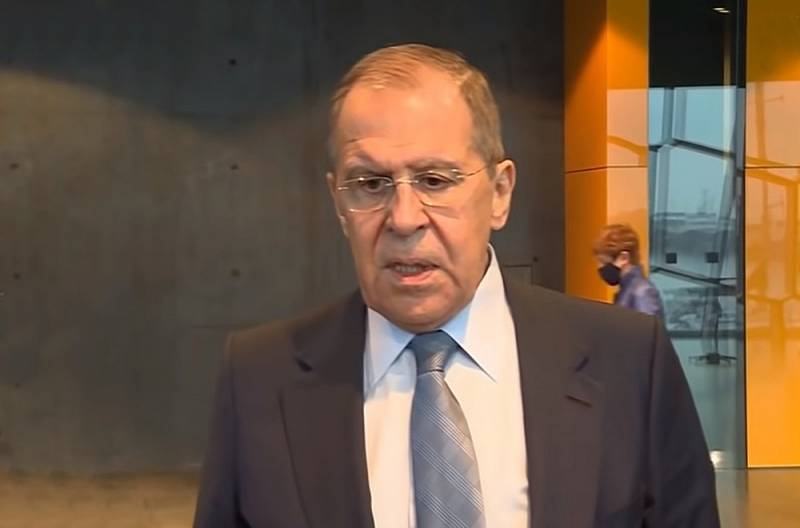 The recent diplomatic scandal between Russia and the Czech Republic, during which Prague accused Moscow of being involved in an explosion at an ammunition depot in the village of Vrbetitsa seven years ago and expelled 18 Russian diplomats from the country, has an "unhealthy" nature. This opinion was expressed by Russian Foreign Minister Sergei Lavrov.
During an extended interview with Russian media on Wednesday April 28, Lavrov called the position of the Czech government "pure schizophrenia." At the same time, he drew attention to the recent speech of the President of the Czech Republic Milos Zeman, in which he pointed to the randomness of the events of 2014 in Vrbetica and, to a certain extent, confirmed the absence of a "Russian trace" in what had happened.
According to the minister, Russia has never planned any unfriendly actions against the Czech Republic.
Sergei Lavrov "found" schizophrenics not only in Prague, but also in Washington. For example, White House spokesman Jen Psaki at a briefing on Monday April 26 said that the "necessary effect" from the anti-Russian sanctions had been achieved, as well as that they "serve to improve relations between Russia and the United States."
In the statements of some figures in Washington, somewhere even schizophrenic notes slip through.
- noted the head of the Russian Foreign Ministry in an interview with RIA
News
.