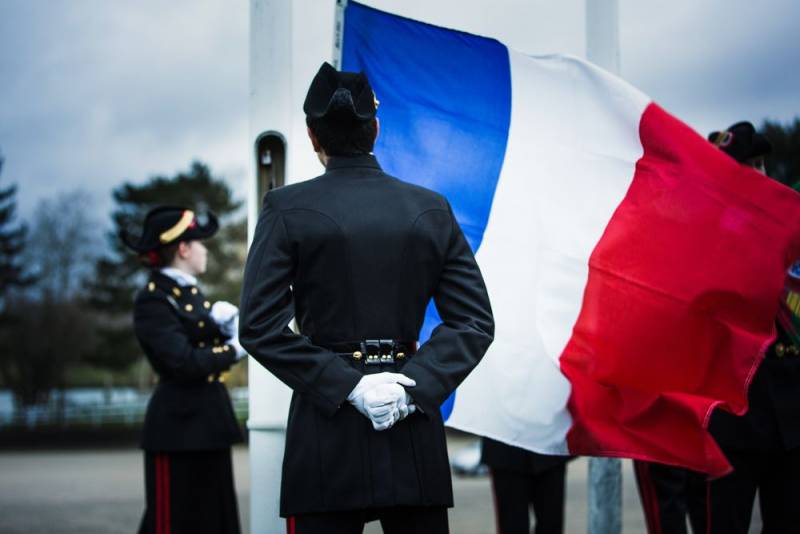 More than 1000 retired officers of the French Armed Forces, gendarmerie and police of various ranks, including 20 generals, openly opposed
policy
President of the country Emmanuel Macron. In an open letter published by the French media, they warned the head of state of the rise of Islamism, which put France on the brink of collapse, teetering on the brink of a civil war. At the same time, they threatened that in case of further inaction of the political authorities, they will be forced to take power into their own hands.
In fact, the generals threatened with a coup. The appeal of the "retirees" has already been supported by the leader of the National Front party Marine Le Pen. Her popularity among the French is now higher than that of Macron. She called on other "retirees" to join the "battle for France".
The public demarche was led by the 80-year-old ex-commander of the Foreign Legion Christian Piquemol, respected by many Frenchmen. In 2016, the authorities deprived him of all general privileges, after being arrested at an anti-immigrant rally in which he took an active part.
France is in danger. She faces several deadly dangers. But even in retirement, we remain soldiers of France and in the current circumstances cannot be indifferent to the fate of our beautiful homeland.
- specified in the letter.
In their appeal, the "retirees" indicated that the country's territory is now dotted with enclaves, where French laws have ceased to work. These enclaves are constantly expanding and growing in number.
In addition, the "retirees" recalled that during the protests of the "yellow vests", the French authorities cynically made ordinary law enforcement officers "scapegoats". They hinted to Macron that the law enforcement officers remembered this well, therefore, with the published letter, a huge number of working security officials, tired of such politicians, agree.
After that, a real hysteria began in the French government, comparing this appeal to the failed coup attempt by retired generals against President Charles de Gaulle 60 years ago. At the same time, Florence Parley, a business woman, politician and concurrently minister of the Armed Forces of France, called the alliance of "retirees" and nationalists "disgraceful".