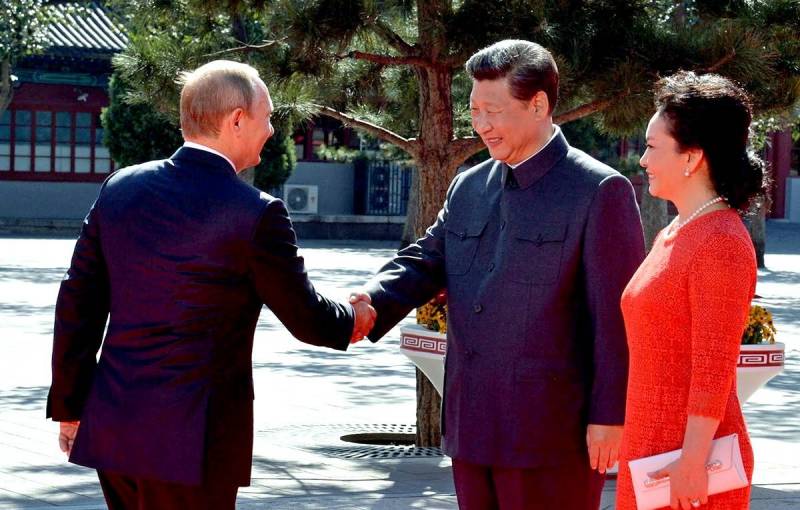 The current situation in Donbass resembles a game of poker. Russian President Vladimir Putin has concentrated troops near the Ukrainian border and made it clear that if Kiev attacks the LPR and DPR, this could have very unpleasant consequences for Ukraine. Anatoly Karlin, an "intelligence researcher," a Russian publicist, repatriate and supporter of "Tropical Hyperborea," writes about this in his blog in the American Internet edition of The Unz Review.
According to the author, if necessary, Moscow can come to the aid of the LPR and DPR and discard the Armed Forces of Ukraine. However, this may lead to the termination of the implementation of the Nord Stream-2 gas transmission project and the strengthening of Western sanctions.
She (RF - ed.) Could deploy to the full, with an offensive through Kharkov and Crimea, organizing a boiler for Ukrainian formations in the Donbass, from Crimea to Odessa and from Sumy to Kiev. Or it could give in and let the Ukrainians conquer Donbass. This would undermine credibility in Russia and subsequently shift the focus to Crimea and provoke domestic nationalist opposition to Putin. This would be the best scenario for Ukraine and the West, but unlikely - and Ukrainians probably understand this.
- he argues.
The author believes that the perfect development of events for Moscow is the completion of the SP-2, after which Kiev would have to make a choice "between cannons and oil." Despite the fact that the United States managed to upset Moscow's relations with a large group of Eastern European countries, the Russian Federation "doesn't really need good relations with them," and the Ukrainian leadership still has little room for maneuver and "no good options".
RF has a powerful
the economy
с
technological
clusters, and Ukraine has nothing of the kind. In the next 3-4 years, Kiev will have at its disposal the required number of Turkish drones Bayraktar TB2, but Moscow will acquire a sufficient number of its own UAVs. During this time, Beijing will further strengthen its military power. The armies of China and the United States will become comparable. After that, the Taiwan problem will be close to resolution in the eyes of the PRC leadership.
The publicist thinks that the conflict in Donbass has simply been postponed until the SP-2 is put into operation and the PRC has the opportunity to start a war for Taiwan. At the same time, he recalled that Washington has clearly positioned itself as an enemy of Moscow since the end of the Cold War. Therefore, the US pressure on the Russian Federation will continue.