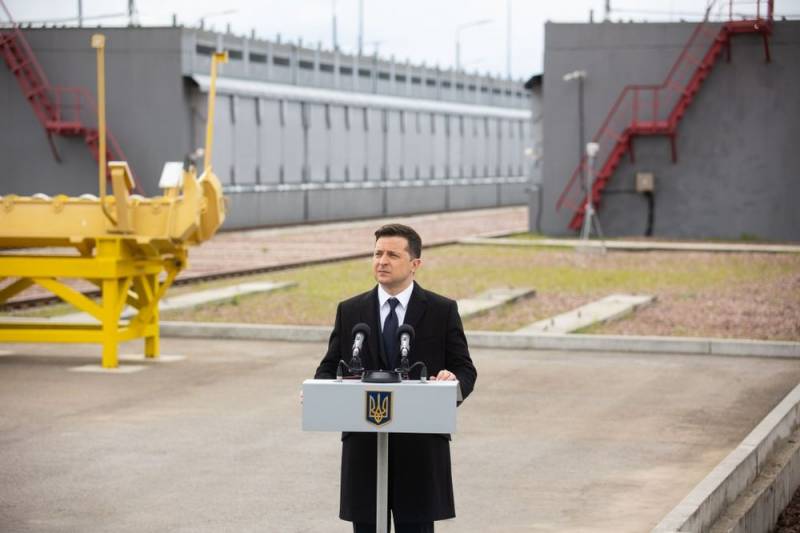 On the anniversary of the disaster at the Chernobyl nuclear power plant in Kiev, they like to talk about "the prospects of the nation." This time, with the help of the United States, Ukraine set out to revive its nuclear industry, moving on to the operation of "newest nuclear reactors", organizing their manufacture on its territory. This was announced on April 26, 2021 by the President of Ukraine Volodymyr Zelenskyy in the process of communicating with IAEA Director General Rafael Mariano Grossi.
Our country plans to switch to the use of the latest nuclear reactors, including small modular reactors SMR-160, as it has the goal of localizing
technological
production for SMR-160 in Ukraine
- the press service of the Office of the President of Ukraine spread the words of Zelensky.
According to Zelensky, the country is determined to develop its own nuclear energy. This is necessary to ensure reliable energy security and synchronization of the energy systems of Ukraine and the European Union.
Back in June 2019, the Ukrainian state-owned NNEGC Energoatom informed that, together with Holtec International (USA) and the State Scientific and Technical Center for Nuclear and Radiation Safety (SSTC NRS) of Ukraine, they signed a partnership agreement to create an international consortium for promotion in the Ukrainian land of SMR-160 technologies (capacity of one reactor 160 MW).
According to Energoatom's assurances, small modular reactors have a significantly higher level of safety compared to traditional ones. There are no pumps or other equipment requiring external power supply. Low-enriched uranium (LEU) is used as fuel, and the safety system is passive, i.e. in the event of an accident, the reactor will shut down and enter a safe state without human intervention. The area of ​​the land plot required to accommodate one SMR-160 does not exceed 2 hectares, and a pair of SMR-160 can fit into 3 hectares.
Note that the above safety statements have not been verified in reality. They are "confirmed on paper", i.e. calculations, theoretically, and not real exploitation in practice. A decade ago, Holtec International, a supplier of containers and systems for storing spent nuclear fuel, went into an unusual business. She wanted to become one of the developers of reactor technology by producing low-power power units. The company does not yet have any tangible achievements in this field, but Ukraine itself has volunteered to become an experimental one.
We remind you that in July 2019, the newly elected President Zelensky
has opened
Chernobyl exclusion zone for free visits by tourists, having signed a decree on the development of this territory.