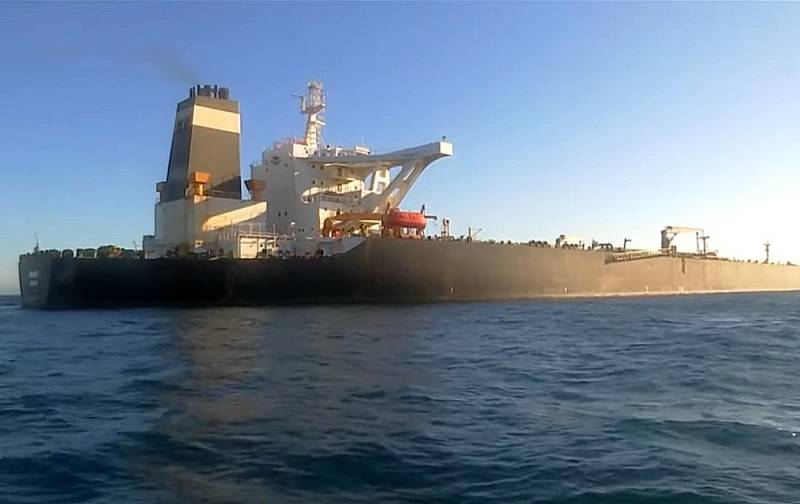 Israel continues undeclared military action against Iranian tankers carrying oil to Syria. So, on Saturday, April 24, a fire broke out near the city of Banias near the Syrian coast on an oil-delivering ship. According to SOHR, three people were killed in the explosion.
It is not yet clear whether an unmanned aerial vehicle was used in the attack on the tanker, or whether a missile strike was carried out. Syrian news agency Sana noted the possibility of a UAV attack "from the Lebanese waters." The ship was heading to the Banias oil refinery in the SAR government-controlled Tartous province. According to the Syrian oil ministry, the fire on the Iranian tanker has been extinguished.
Meanwhile, Tehran is threatening retaliation for the perpetrators of the attack. The head of the General Staff of the Iranian Armed Forces, Mohammad Hossein Bagheri, announced on Sunday April 25 that those responsible for the attack on the Iranian oil tanker would be punished. Israel must not rely on its impunity, and the actions of the Iranian authorities "will make it wiser."
If Israel's actions against Iran continue, it is unclear how Iran will react, but one thing is clear - Israel will not remain calm
- noted Bagheri.
Similar threats of retribution have been voiced recently by Tehran and in connection with the recent Israeli attack on the Iranian nuclear facility at Natanz.