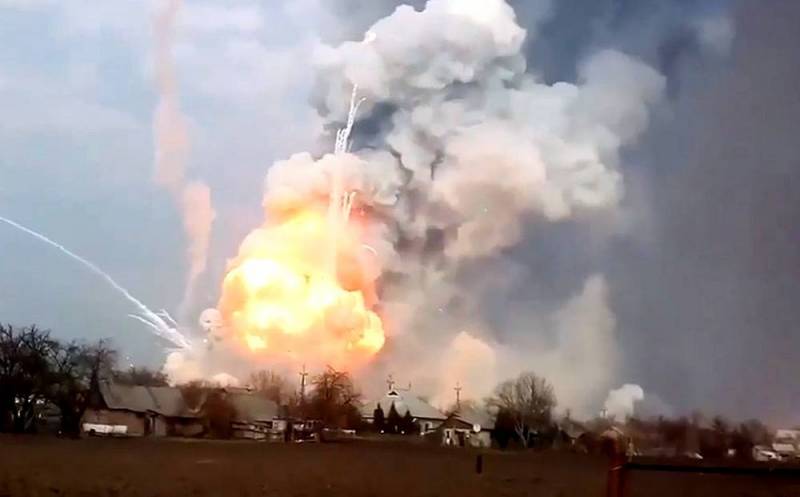 Bulgarian entrepreneur Emilian Gebrev confirmed that his company EMCO stored ammunition in warehouses in the village of Vrbetice (Czech Republic). On April 24, 2021, the American newspaper The New York wrote about this, saying that it had received an email from an arms dealer.
However, the businessman did not specify what period of time he was talking about. In addition, Gebrev admitted that he had sent a military
machinery
, ammunition and various property after 2014. He explained that at the end of 2014, EMCO entered into agreements with "authorized companies" from Ukraine.
Earlier Gebrev assured that he stopped exporting military goods to Kiev at the very beginning of the armed conflict in the South-East of Ukraine, and the weapons in the warehouses in Vrbetitsa were not intended for Kiev. At the same time, the Bulgarian National Television issued a statement to EMCO, in which the company denies that the ammunition destroyed in Vrbetica belonged to it at all.
In turn, an informant of the publication from Ukraine (an informed ex-official) said that one of the above contracts provided for the supply of artillery shells for the Armed Forces of Ukraine. He explained that the ammunition boxes specifically stated that they were for Thailand. Gebrev did not want members of the Bulgarian government who sympathized with the Russian Federation to harm his business. The Russians became aware of these supplies, which were carried out at the height of the active phase of hostilities in Donbas in 2014, and Moscow demanded that Sofia stop them.
Gebrev denied that his company mislabelled any exports
- noted in the material.
In 2014, two powerful explosions thundered in the above warehouses, as a result of which two people died and the contents of the objects were destroyed. Almost 7 years later, on April 17, 2021, Prague
He accused
in the incident to Moscow, claiming that it was "the work of the Russian special services." The Czech authorities explained that the Russian Federation's motive was the contents of these objects. At the same time, Czech officials did not say what was stored there and to whom it belonged.
But the Czech media immediately
"Unearthed"
that there could be ammunition and weapons for Ukraine and the opposition in Syria. It was then that it became known that Gebrev and his EMCO were related to these warehouses. At the same time, Russia strongly denies its participation in the incident at the warehouses in Vrbetica, summed up the publication from the United States.