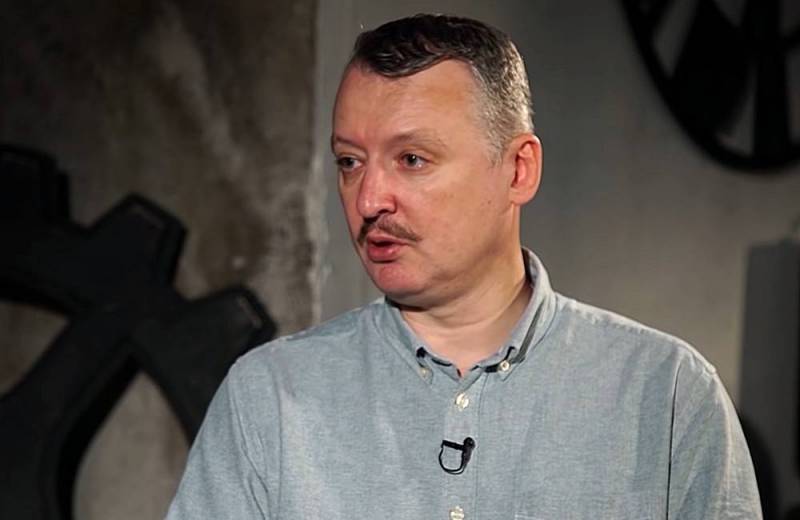 Former Minister of Defense of the DPR Igor Strelkov (Girkin) is sure that Moscow is "ready to surrender" (give) Kiev the self-proclaimed republics of Donbass. He stated this in an interview with the Telegram channel "Radiotochka NSN", talking about the "sudden" end of military exercises of the RF Armed Forces on the territory of Crimea and the beginning of the withdrawal of troops from the Ukrainian border.
I do not understand how it was possible to pull troops to the borders in such numbers and then do nothing, why? It looks strange and stupid for one simple reason, because Putin's respected Ukrainian partners will not stop provocations and will not stop preparing for war. To withdraw troops before they withdraw their own from Donbass is, at the very least, stupid, at the most, it can mean preparations for the surrender of Donbass.
- he specified.
According to Strelkov, the return of Russian troops to their places of permanent deployment gives a signal to Ukraine and "invites" to launch an offensive in the South-East. He noted that the situation on the contact line has deteriorated sharply. The interviewee believes that Russian President Vladimir Putin, in his annual message to the Federal Assembly, made it clear that the Kremlin has already made a definite decision on the future fate of the LPR and DPR, which "crosses out" the previous one.
But I can stress once again that there will be no peace with Ukraine. War is inevitable - sooner or later
He summed up.
We remind you that before that, the head of the Russian Defense Ministry, Sergei Shoigu, informed about the completion of the exercises in the Republic of Kazakhstan, since all the tasks were completed. He instructed the General Staff from April 23, 2021 to begin redeploying units from the peninsula to their quarters in the Western Military District and Southern Military District, completing this process by May 1. In NATO and in the West in general, it is positive
reacted
to this decision.
Formerly Shooters
говорил
that Russia is absolutely unprepared for a war with the United States and its allies. Therefore, only China can help it, which is well aware that it is possible to withstand only by joining efforts.