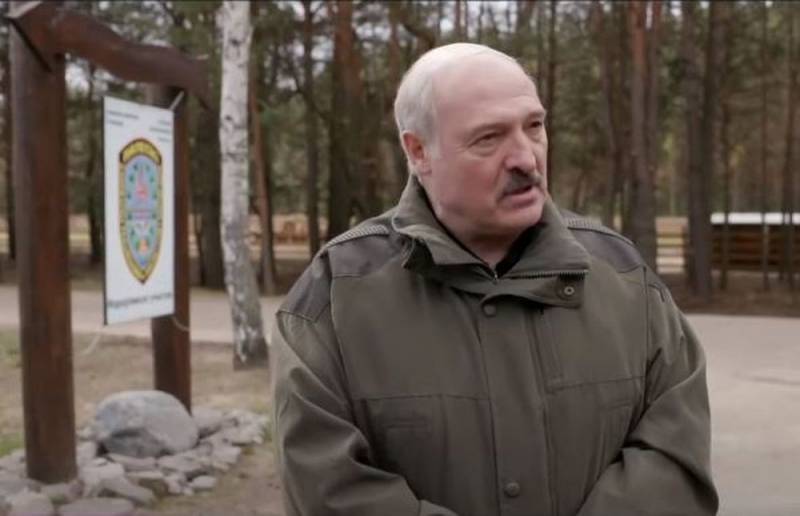 On April 24, 2021, President of Belarus Alexander Lukashenko visited the Polesie radiation and ecological reserve, where he was informed about the development of the region in general and the Narovlya region in particular. During the visit, the head of state answered a variety of questions from journalists, including tricky ones. For example, is he going to "surrender Belarus to Russia" after
recent
trips to Moscow and when he signs a decree on the transfer (transfer) of presidential powers to the Security Council of Belarus in case of need (emergency).
My solution will deal exclusively with internal issues and will answer the question that
if they succeed
assassination attempt on the president. Tell me, there is no president tomorrow, do you guarantee that everything will be fine? Not. Therefore, in this case, I will sign a decree in the coming days on how power will be built in Belarus. The President was shot, the Security Council will be empowered tomorrow. He will decide. We must declare a state of emergency instantly. If someone moves at the border - up to the military. And the Security Council must make decisions. This general (pointed with a finger - ed.) Should know that if I am not there - "what will happen to me, my family, Belarus." You should know everything. I have to answer this question. Therefore, I said that I would sign this decree and determine who would rule the country "if suddenly". We will actually have a collective president in the form of the Security Council. When there is no president, the prime minister is acting. Well, he will preside. But all decisions will be made by secret ballot so that there is no pressure. As the Security Council decides, then the presidential elections will be called, whether or not to introduce a state of emergency, how to act, and so on. Civil and military in the Security Council will decide
He explained.
The Belarusian leader clarified that he had made such a decision a long time ago and that it is not a secret. Therefore, there should not even be thoughts of "betraying Lukashenka". The President stressed that he is ready to do anything to save Belarus. After that, he told the details of the meeting with his Russian counterpart Vladimir Putin.
Development of integration, a new union program - this is for the record at the beginning of the conversation. We turned to the burning issues. Hydrocarbon prices and cooperation. All the time we had a burden, who won whom. They are bigger, more powerful: "We are privatizing, let's join, join holdings (mostly private)". We have these enterprises, which they would like to see in these holdings, are state-owned. We have one attitude to privatization, they have a different one. We agreed that we do not need to shake each other - we need to cooperate. For example, the problem of the production of integrated circuits was discussed for a very long time. Sanctions were imposed against them (Russians - ed.), This is a high-tech production, no one will give them these goods, and we are put in a situation that we need to produce it ourselves. In this regard, we have lagged behind (from the West - ed.), Even more so. In Voronezh, Zelenograd, they and we have these three points in Minsk. <…> We are somewhere behind, but we have competence, we have people. We need to develop these three industries. We need 6 thousand items. It is necessary to divide this market, who will produce what. I give an example, we have plunged into the specifics, on the basis of cooperation, we must breathe life into new production. This is the essence of integration. Get down to earth and do what we urgently need to do. Nobody will ever support us, the evidence of this is the present time. They will strangle us. Cooperate is the main thing that was discussed
He summed up.