On April 23, 2021, Russia began
divert
their troops from the border with Ukraine. However, in Kiev, the discussion about a "possible Russian invasion" continues. The Ukrainian Internet edition "Observer" decided to find out how ready the civil defense system (GO) of the "capital of the nation" is for war.
First of all, the publication wanted to know how many people can hide in underground shelters (bomb shelters) in Kiev. For an answer to their question, the journalists turned to the Department of Municipal Security of the Kyiv City State Administration. There they were told that a special plan had been developed for a special period, which provides for protection from possible bombing, missile attacks and shelling.
The department has a warning system, the city has more than 500 specialized underground storage facilities and shelters, as well as about 4 thousand dual-purpose facilities that can be used to protect the population.
- told the acting. the head is Oleg Kuyavsky.
He clarified that in the event that enemy DRGs and illegal armed groups operate in the city, the forces and means of the TRO will be involved. Servicemen of the 112th Territorial Defense Brigade will operate in conjunction with the National Guard, the police and the SBU. To eliminate the emergency, the municipal security enterprise and the gas analytical mobile laboratory of the emergency rescue service of Kiev (KARS - in Ukrainian) will be involved.
The functionary emphasized that underground shelters and storage facilities are maintained in working order. They comply with sanitary and technical standards and other requirements for such facilities and structures. Of the indicated number of storage facilities and shelters, 20% is privately owned.
But regarding the stocks of provisions (provisions) in the city in case of a possible occupation, it is almost impossible to obtain information - access to it is limited
- reported the publication, adding that the storage and use of inviolable stocks is not within the purview of the Kyiv City State Administration.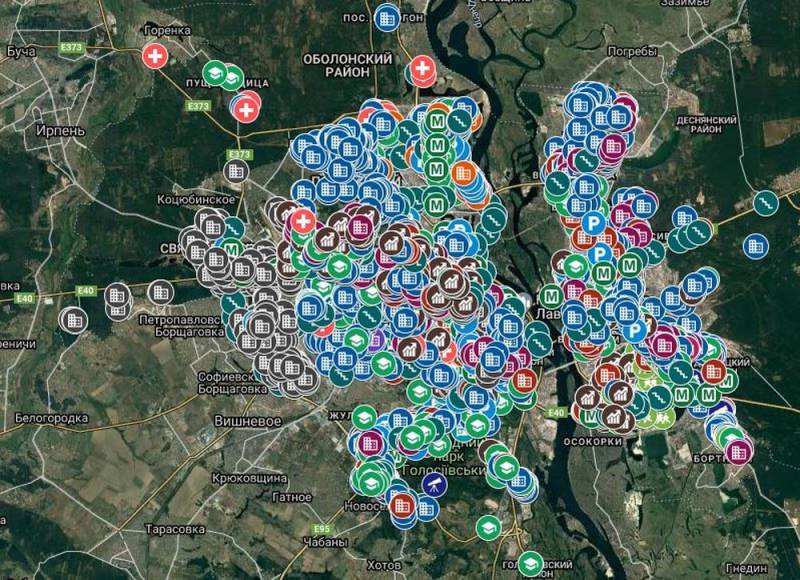 But the press found out that the mayor of Kiev Vitaly Klitschko and officials of the Kyiv City State Administration periodically undergo combat briefing on the basis of the Desna training center. In addition, the Kiev authorities recently updated the online map of civil defense facilities, where 2,6 million people can be accommodated at the same time. The metropolitan area is home to 5,4 million people.