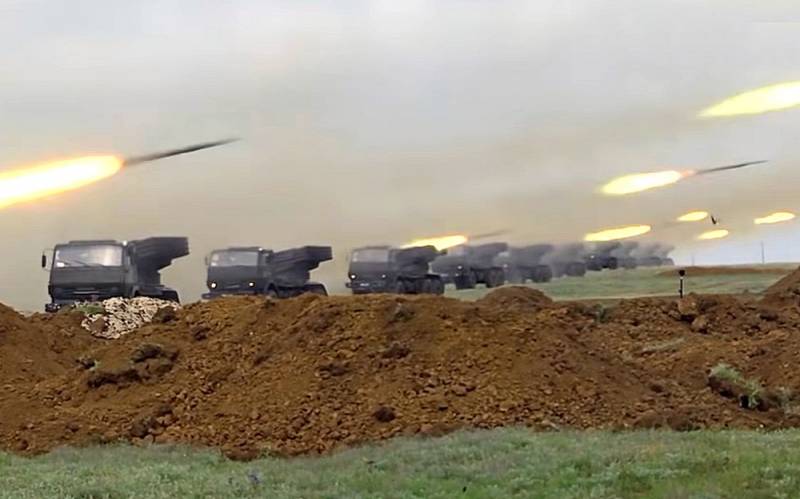 Russia announced the withdrawal of its combat units from the borders with Ukraine, as reported by the head of the country's defense department, Sergei Shoigu. According to him, the surprise check of the troops gave positive results, and the planned goals were achieved. Now, no later than May 1, the units must return to their places of permanent deployment.
According to the Conflict Intelligence Team (CIT), personnel of the 58th Army (to the North Caucasus), 41st Army (Central Military District), as well as 7, 76 and 98 Airborne Divisions will return to their positions. The time for these military units to return to their former positions was given less than a week, although their relocation to the borders of Ukraine took about a month. This will be possible due to the fact that the entire combat
technique
The 41st Army will remain at the Pogonovo training ground near Voronezh until September this year, when new strategic exercises will take place.
According to the experts of the publication, the return transfer of troops to the Ukrainian borders will take a few days, if necessary, which, together with the possibility of activating the actions of Russian units in Crimea, can again create a threat of an invasion of Ukraine.
Meanwhile, the NATO leadership reacted positively to the data on the withdrawal of Russian forces from the Ukrainian borders. However, the western bloc notes that monitoring the movements of Russian troops in the surrounding regions will continue. Kiev also responded positively to Moscow's initiative - according to Vladimir Zelensky, this reduces tensions in the border areas.