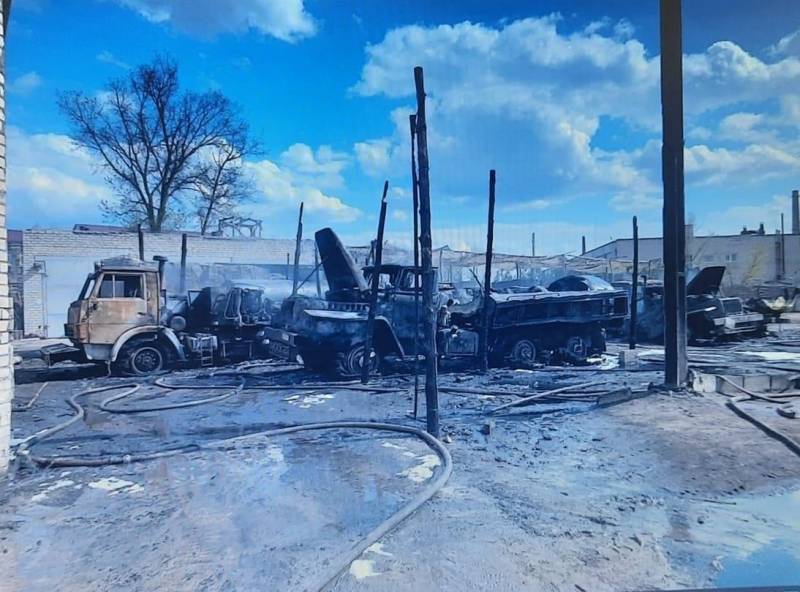 The aggravation of the military situation on the line of contact in Donbass results in incidents aimed at causing material and moral damage to a potential enemy. So, in the city of Rubizhne, Luhansk region, in one of the units of the Armed Forces of Ukraine on Thursday, April 22, a car's gas tank caught fire.
Further, four more fuel tankers of the Ukrainian army were engulfed in fire. Only fire brigades managed to partially save the situation. Three servicemen were burned during the fire. Currently, the incident is being investigated by a special team of Ukrainian investigators from the State Bureau of Investigation.
The main version of the interrogators at the moment is a fire as a result of the negligent attitude of Ukrainian soldiers to military service in a situation of a special period. However, deliberate arson is not excluded.
Earlier, a number of media outlets reported on military tent camps in the Voronezh region in relative proximity to the border with Ukraine. Meanwhile, Russia has been withdrawing its combat units from the Ukrainian-Russian borders since April 23. According to the Minister of Defense of the Russian Federation Sergei Shoigu, the army of the Russian Federation, in the course of a surprise check, completed all the tasks outlined earlier.