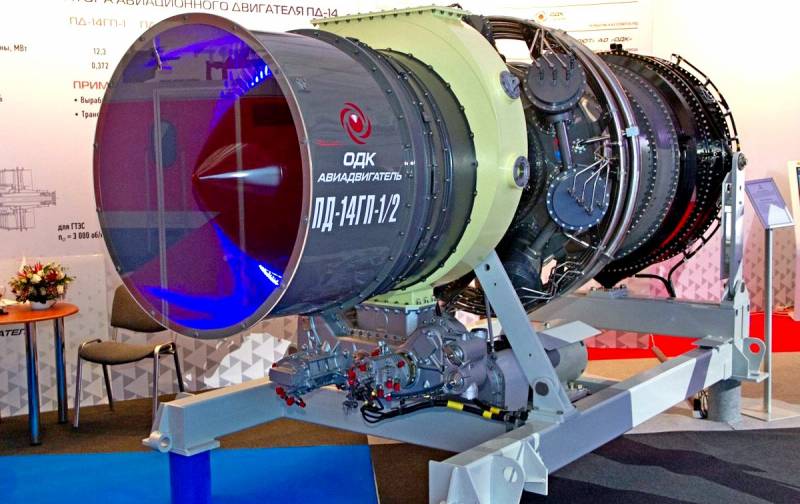 UEC-Aviadvigatel (part of Rostec) presented a full-size model of a new industrial gas turbine engine at the Perm Engineering and Industrial Forum. The power plant, named PD-14GP-1 / -2, is built on the basis of the PD-14 aircraft engine and is intended for use as part of gas pumping units for transporting gas, as well as gas turbine power plants.
It is reported that thanks to the installation of a low-emission combustion chamber and the use of effective design solutions, domestic engineers managed to create an engine that fully complies with modern international environmental standards. In addition, the presented unit in terms of fuel consumption will be up to 8% more economical than analogues.
According to Maxim Snitko, chief designer of gas turbine units for gas turbine units and objects of their application, the resource of a promising engine for gas turbine units with a capacity of 12 and 16 MW will be 200 thousand hours. By 2030, it is planned to produce more than 200 PD-14GP-1 / -2 power plants in Perm. The main customer is PJSC Gazprom.
To implement such ambitious plans, UEC-Aviadvigatel JSC plans to involve small and medium-sized businesses in partnership, as well as develop cooperation with local research institutes.